Third-quarter net income for Aetna rose 18% to $326 million from the same period in 2008. Most businesses would consider a percentage increase like that to be very good. But for Aetna, that just simply isn't enough. The company is saying because they are seeing "much higher medical costs," the lower profit means that they must cut 625 jobs company wide and expect a similar amount of work force reductions next year.
Of interest to the health care debate is that the company is also projecting that from their 19 million members in its health insurance plans, by the end of the year they will be at 18.7 million, and in the first quarter of next year, an additional decline of between 600,000 and 650,000 members. These changes are from increased coverage prices.
It is no surprise like everyone else they are seeing increased medical costs, but considering that through contracts they pay the bills at a far reduced rate and that they are passing costs onto the consumers, it seems like the changes may have much more to do with the need for increased profits. David Gibbs, a retired health insurance industry consultant from San Luis Obispo, Calif. said Aetna's decision comes from a system that encourages insurers to drive away sicker members — a strategy not unique to one insurer. "They're running a business, and their obligation is a very singular one: to increase shareholder profits.
Health economist James C. Robinson, MD, PhD, has shown that Aetna completely overhauled its business between 2000 and 2003, going from 21 million members in 1999 down to 13 million in 2003, but boosting its profit margin from about 4% to higher than 7%. It looks like that is what they are doing again.
Oh and while we are at it. Who do they give their money to?
It's funny how many of this group spoke about profits vs the consumer this past couple of weeks.
U.S. Senate Candidates
Recipient Amount
Saxby Chambliss (R-GA) $2,750
Kent Conrad (D-ND) $2,500
John Cornyn (R-TX) $3,250
Jim DeMint (R-SC) $2,000
Chris Dodd (D-CT) $5,000
Elizabeth Dole (R-NC) $1,750
Dick Durbin (D-IL) $2,500
Mike Enzi (R-WY) $5,000
Orrin Hatch (R-UT) $1,000
John Kerry (D-MA) $5,000
Carl Levin (D-MI) $ 500
Blanche Lincoln (D-AR) $1,000
Mitch McConnell (R-KY) $3,250
Ben Nelson (D-NE) $1,000
Jim Risch (R-ID) $ 750
Pat Roberts (R-KS) $4,750
Ken Salazar (D-CO) $2,000
Bob Schaffer (R-CO) $ 750
Gordon Smith (R-OR) $4,000
John Sununu (R-NH) $2,750
Mark Warner (D-VA) $4,500
Total $56,000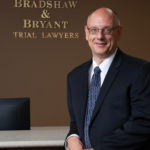 A founding partner with Bradshaw & Bryant, Mike Bryant has always fought to find justice for his clients—knowing that legal troubles, both personal injury and criminal, can be devastating for a family. Voted a Top 40 Personal Injury "Super Lawyer"  multiple years, Mr. Bryant has also been voted one of the Top 100 Minnesota  "Super Lawyers" four times.