In 2010, there were a number of concerns about eggs:
More Egg News (Expanded Recall, Investigations, And Safety Website), Mike Bryant | September 04, 2010 6:24 PM
(Update) Looks Like There Have Been Problems With Wright County Eggs For A While,
Mike Bryant | August 21, 2010 10:19 PM
Apparently, according to an investigation from The Des Moines Register , Iowa's major egg producers aren't meeting minimum federal standards intended to protect consumers from salmonella enteritidis. The bacterial infection that triggered the last nationwide egg recall.
The key issue seems to be disclosure:
– The companies aren't disclosing the brand names
– They aren't disclosing their buyers
– They aren't disclosing the complaint lists
– They aren't disclosing the size of rat infestations
So basically, the FDA isn't getting the information that consumers need to know so that we know the eggs are safe. Hopefully, a better look at what is going on will insure that the information is disclosed.
This is one of the areas that we can see what years of no regulation or federal oversight created. It's the world of profit over safety. It's time that this type of "freedom" was stopped and we went back to keeping people healthy as the number one goal.
If you suffer from food poisoning, you need to get immediate medical care. If it continues or there are long term affects, you should contact an attorney concerning the problem. Early investigation can include the collection of samples, checking for health alerts, and the proper notifying of those who caused the problem.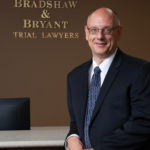 A founding partner with Bradshaw & Bryant, Mike Bryant has always fought to find justice for his clients—knowing that legal troubles, both personal injury and criminal, can be devastating for a family. Voted a Top 40 Personal Injury "Super Lawyer"  multiple years, Mr. Bryant has also been voted one of the Top 100 Minnesota  "Super Lawyers" four times.