I often remind all of my readers about the importance of giving blood. It's something that I try to do each time the 56 days passes that you need to wait between giving. One of the times that my reminder posted on my Facebook page, I had a friend remind me that many of her Gay friends were prevented from giving.
I was glad to hear that possibly this ban is being looked at. Presently, a man is prohibited from giving if they have had sex with another man within 12 months. In many cases, that is a permanent exclusion. In Australia, they relaxed the rule to 6 months. The change has not impacted the finding as the National Blood Service screens all donations for HIV and other infections. However, there is a "window period" after infection during which it is impossible to detect the virus.
The change is a good step , but as Stonewall has suggested:
A gay man in a monogamous relationship who has only had oral sex will still automatically be unable to give blood but a heterosexual man who has had multiple partners and not worn a condom will not be questioned about his behavior, or even then, excluded.
As the medical and the social changes develop, hopefully this will be less and less of a barrier to giving. Blood is a vital need and excluding good healthy blood, with for no real medical reason doesn't make any sense.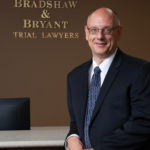 A founding partner with Bradshaw & Bryant, Mike Bryant has always fought to find justice for his clients—knowing that legal troubles, both personal injury and criminal, can be devastating for a family. Voted a Top 40 Personal Injury "Super Lawyer"  multiple years, Mr. Bryant has also been voted one of the Top 100 Minnesota  "Super Lawyers" four times.