If you received unemployment benefits during the pandemic, there's more great news in the Biden Stimulus Plan just passed.  Your first $10,200 in unemployment benefits will not be taxed by the Federal  government! This is on top of the $1,400 per person stimulus checks in the plan. All this assumes your adjusted gross income is less than $150,000. Those with higher incomes have to pay the tax.
Since unemployment taxes are usually taxed, this could greatly increase your refund or eliminate a big bad tax surprise! Couples who both received unemployment can exclude up to $10,200 each, or $20,400.
USA Today reported on the exclusion and on people who had already filed tax returns:
Many out-of-work Americans rushed to complete their taxes to get a possible refund to help make ends meet. The tax break is becoming law after 55.7 million tax returns were already filed by Americans with the IRS, as of March 5.

…

Some taxpayers may opt to file their taxes sooner to get the latest stimulus check, particularly if their 2020 income was lower than in 2019.

Obviously, some people already filed their taxes and now may need to see what other steps they'd have to take. We'll likely hear more guidance from the IRS on that in the days ahead.

It may be necessary to file an amended return.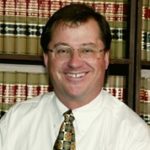 As a partner with Bradshaw & Bryant, Joe Crumley has over 30 years experience helping injured people and their families to secure just and fair compensation. Excelling in personal injury litigation, Mr. Crumley has secured numerous record-setting verdicts and settlements and won accolades such as MTLA's "Trial Lawyer of the Year" and "Excellence" Awards.