Losing a loved one is always devastating, but it's especially upsetting when the circumstances that led to the death could have been prevented. Sadly, such circumstances often include medical errors, which have become a leading cause of death in this country.
If your family member died while in the hands of doctors and you think some kind of mistake played a role, you may have grounds for legal action. Here are the answers to a few of the most frequently asked questions about proceeding in such a scenario:
1. How Should I Prepare for My First Meeting with a Wrongful Death Attorney?
To help your family's claim get off to a strong start, write down a brief overview of what happened. For example, what was the deceased being treated for prior to his or her death, and why do you suspect doctors made a mistake when caring for him or her?
You should also compile whatever medical records you have, as well as any evidence that points to malpractice. Examples include the coroner's report and any second opinions the victim sought while still alive.
Finally, gather documentation of damages. This might be in the form of invoices and receipts for expenses your family incurred as a result of the death. It could also include paystubs and tax returns if you relied on the deceased for financial support.
2. Who May File a Wrongful Death Suit in Minnesota?
In Minnesota, only certain parties are entitled to take action following the wrongful death of a loved one. Such parties include the deceased's surviving:
• Spouse;
• Children;
• Parents;
• Grandparents; and
• Siblings.
There is usually a hierarchy of sorts that plaintiffs must follow. For example, the victim's siblings generally cannot take action unless there are no other surviving heirs who are eligible to do so.
It's worth noting that those who are entitled to sue don't actually have to do so themselves. Instead, they can appoint a trustee, who will proceed on behalf of all eligible beneficiaries.
3. What Is the Statute of Limitations for Wrongful Death Suits in Minnesota?
If the liable party's insurer refuses to offer a fair settlement, your family may have to file a formal lawsuit to pursue what is rightfully yours. In Minnesota, the standard filing deadline for doing so is three years from the date of death.
Keep in mind that this three-year deadline applies to all wrongful death suits, including those that involve medical malpractice, which usually has a longer statute of limitations. It's also important to remember that there are a few exceptions that can shorten the filing deadline, so you should consult an attorney as soon as possible.
Discuss Your Case with a Wrongful Death Lawyer in St. Cloud
At Bradshaw & Bryant, we know all too well how devastating a wrongful death can be. If you lost a family member to medical malpractice, we'll help you gather the evidence needed to prove as much, so you can seek the funds needed to maintain your financial security. Call 320-259-5414 or fill out our Online Contact Form to schedule a free case review with a wrongful death attorney in St. Cloud.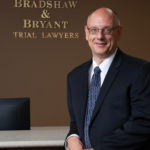 A founding partner with Bradshaw & Bryant, Mike Bryant has always fought to find justice for his clients—knowing that legal troubles, both personal injury and criminal, can be devastating for a family. Voted a Top 40 Personal Injury "Super Lawyer"  multiple years, Mr. Bryant has also been voted one of the Top 100 Minnesota  "Super Lawyers" four times.