The meningitis scare has hit St. Cloud. Central Minnesota health care giant CentraCare has sent out 170 letters to patients who received injections prepared by the "meningitis pharmacy," New England Compounding Center.
The StarTribune reported that the number of potential cases shot up dramatically after Monday's FDA announcement:
Anyone who got the drugs "should be alerted to the potential risk of infection," the FDA said.

The new warnings prompted the Minnesota Department of Health to expand its search for patients who may have been affected. Many more people in the state may be getting phone calls in coming days, state officials say.

"We don't know in Minnesota how many clinics or hospitals or doctors' offices received these [products]," said Richard Danila, deputy Minnesota state epidemiologist. But he said the number "may be quite large."
The new patients were injected with triamcinolone acetonide, the second drug identified as tainted. The vast majority of the meningitis discovered so far were caused by tainted methylprednisolone acetate, as previously reported. the drug discovered in the first, and so far most dangerous, wave of tainted drugs prepared by the pharmacy.
Recently, investigators have found tainted samples of other drugs at the pharmacy, leading FDA official to announce Monday that all injectible drugs are suspect. The St. Cloud Times reported:
The patients received the steroid to treat pain at the Surgery Center's Health Plaza location in St. Cloud, CentraCare spokeswoman Jeanine Nistler said. Initially, CentraCare estimated the number of patients at 170, but it likely will be fewer than that, Nistler said.

On Tuesday, the state health department said it is contacting 129 clinics in Minnesota that may have received drugs from New England Compounding Center, or NECC, that could pose a potential risk of meningitis or other infections. The clinics are being told they should contact patients who were given the drugs and instruct them to see their doctor if they develop symptoms.

…

Two other St. Cloud-area clinics said they did not use the affected medications.

The St. Cloud Surgical Center on Northway Drive received notice from the FDA on Monday but has never carried either of the steroids, said Jeanette Stack, administrator. She said the center is going through an extensive review of medication records to ensure patients' safety.

St. Cloud Orthopedics in Sartell was not one of the clinics contacted and has not used the medications, said administrator Bill Worzala.
My partner Mike Bryant and I have been reporting this story since long before it hit St. Cloud, and will continue to update readers.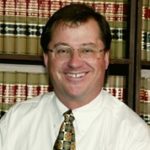 As a partner with Bradshaw & Bryant, Joe Crumley has over 30 years experience helping injured people and their families to secure just and fair compensation. Excelling in personal injury litigation, Mr. Crumley has secured numerous record-setting verdicts and settlements and won accolades such as MTLA's "Trial Lawyer of the Year" and "Excellence" Awards.