The recall that I wrote about two weeks ago continues to expand. The recall now includes child and/or adult Tylenol, Motrin, Benadryl, St. Joseph Aspirin, Rolaids, and Simply Sleep. 54 million packages of 27 different over-the-counter remedies now are being recalled. Like the peanut butter recalls of last year this one looks to be another giant story that continues to grow. The FDA says Johnson & Johnson's McNeil Consumer Health Care knew of the problem for more than a year.
The recall grew from consumer complaints of a strange, moldy smell that has caused nausea and other ailments. It is believed that the odor comes from trace amounts of a chemical known as 2, 4, 6-tribromoanisole, which is believed to be from the breakdown of another chemical in wooden pallets used to transport and store the drugs.
Specific products included in the recall include:
Children's Motrin
Children's Tylenol
Extra Strength Tylenol
Regular Strength Tylenol
Tylenol 8 Hour
Tylenol Arthritis
Tylenol PM
Benadryl
Motrin IB
Rolaids
Simply Sleep
St. Joseph Aspirin
A complete list of the recalled products, including package sizes, product types, lot numbers, and UPC codes, can be seen at www.mcneilproductrecall.com. Consumers with question can call McNeil at 888-222-6036.
Consumers who think they may have suffered ill effects from the products should contact the FDA at www.FDA.gov/medwatch.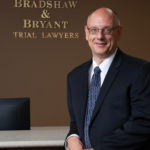 A founding partner with Bradshaw & Bryant, Mike Bryant has always fought to find justice for his clients—knowing that legal troubles, both personal injury and criminal, can be devastating for a family. Voted a Top 40 Personal Injury "Super Lawyer"  multiple years, Mr. Bryant has also been voted one of the Top 100 Minnesota  "Super Lawyers" four times.