I love when I get an email from the U S Chamber that talks about a "trial lawyer's dream". Maybe it's a new type of case or something I hadn't thought about. But, like usual it's a bunch of garbage.
This time it's the "Paycheck Fairness Act."
Sure, that's going to result in the trial lawyer's dream. If you are a trial lawyer who likes to dream about odd stuff that isn't going to really mean cases and you found some international specialty in worthless claims.
Looking at the legislation it does provide for some equality in pay scales, but are more employment law cases really on the horizon? Probably not. Looking at what real employment law cases are:
– Sexual Harassment in the workplace
– Racial or Gender discrimination
– hostile workplaces.
Basically, when employers treat certain employees as sexual toys or dirt. Real abuse that no one would think is proper. I would bet there are a bunch of executives over there bankrolling these frivolous emails who know exactly what I'm talking about.
Come on U S Chamber at least come up with some real dreams. Or at least start stating the founding father's dreams. Maybe the 7th amendment.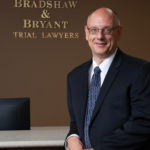 A founding partner with Bradshaw & Bryant, Mike Bryant has always fought to find justice for his clients—knowing that legal troubles, both personal injury and criminal, can be devastating for a family. Voted a Top 40 Personal Injury "Super Lawyer"  multiple years, Mr. Bryant has also been voted one of the Top 100 Minnesota  "Super Lawyers" four times.