Segment ONE:
The whole thing is hosted by Victor Schwartz, who is quoted a number of times in the Hot Coffee. What is interesting is that he claims that he is misquoted, but in all of the clips they play and look at throughout the "truth", they don't once show us and explain where he was misquoted. Don't you think that he would have been just waiting for this kind of chance to explain?
They introduce the idea that the law is the search for the truth. The reality is that there is very little here that supports that is what they are looking for. Clearly this is an attack piece on the movie.
They go into their overall views at the start calling the movie propaganda. FunnyX how a look at what happened in the McDonalds is seen as one sided. The judge is interesting when he talks about there being two sides to a flapjack. It seems like a distorted side about what happened in Stella Liebeck's case is what has dominated the public view. This movie is the other side.
He makes another interesting point when he talks about the need for the jury to hear all the evidence. Isn't that actually what happened with the Liebeck trial? That was a jury and it's that jury that has been belittled and questioned. If he really believed what he is saying, this movie is actually showing what the jury looked at and what lies the public has been told about what happened.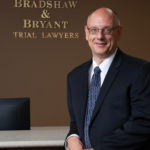 A founding partner with Bradshaw & Bryant, Mike Bryant has always fought to find justice for his clients—knowing that legal troubles, both personal injury and criminal, can be devastating for a family. Voted a Top 40 Personal Injury "Super Lawyer"  multiple years, Mr. Bryant has also been voted one of the Top 100 Minnesota  "Super Lawyers" four times.