Here at the Injuryboard there have been a number of blogs on the growing concerns with the King Nut label peanut butters manufactured by Peanut Corporation and it's connection to a national salmonella outbreak. The stories till now have been that the peanut butter has all been sold only to food service companies that supply schools, nursing homes, and hospitals.
But there is now a bigger concern as the U S Food and Drug Administration announced that Kellogg Company has taken the precautionary measure of putting a hold on Austin® and Keebler® branded Toasted Peanut Butter Sandwich Crackers, Peanut Butter and Jelly Sandwich Crackers, Cheese and Peanut Butter Sandwich Crackers, and Peanut Butter-Chocolate Sandwich Crackers. Apparently, Peanut Corporation supplies the peanut butter for these items. Kellogg is indicating that they have seen no problems so far, but wanted to be cautious. With four reported deaths, and a large number of people sick, this action is extremely prudent.
consumers with questions or who would like a product refund can call the Kellogg Consumer Response Center at 888-314-2060.
If you or a family member is injured by a product, you need to get immediate medical care. If there is a significant affect or injury, you should contact an attorney concerning the problem. Early investigation can include the collection of product, checking recall alerts, and the proper notifying of those who caused the problem.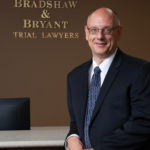 A founding partner with Bradshaw & Bryant, Mike Bryant has always fought to find justice for his clients—knowing that legal troubles, both personal injury and criminal, can be devastating for a family. Voted a Top 40 Personal Injury "Super Lawyer"  multiple years, Mr. Bryant has also been voted one of the Top 100 Minnesota  "Super Lawyers" four times.