One thing at the heart of Bradshaw & Bryant's core is to give back to the community. One of the ways we do this is through Injury Board (a national professional association of trial attorneys) which organizes an annual campaign to give back. This year's Injury Board Day of Action campaign was Stand Against Hunger. We chose the SCSU (St. Cloud State University) Huskies Food Pantry as our local food shelter to support.
College students sounded like a strange choice at first because we don't typically think of college students as being food insecure.  Turns out the United Way estimates that 48% of students need food assistance. When I think about back to my own college nutrition, surviving for weeks on Macaroni & Cheese and Ramen probably wasn't optimal!
The Huskies Food Pantry is an organization we felt could use our support this year more than ever due to the skyrocketing cost of food. For students, food should be a certainty, not a choice.
During the campaign event, we placed donation boxes at our offices and a couple local businesses to collect food and self-care items. Through the generosity of others, we were able to collect and donate 4 full boxes of these items from soup to toothpaste and everything in between. We are grateful to the SCSU Huskies Food Pantry for the opportunity for us to help our community in a meaningful way, and to support our future, the students.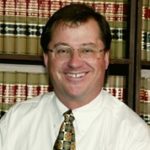 As a partner with Bradshaw & Bryant, Joe Crumley has over 30 years experience helping injured people and their families to secure just and fair compensation. Excelling in personal injury litigation, Mr. Crumley has secured numerous record-setting verdicts and settlements and won accolades such as MTLA's "Trial Lawyer of the Year" and "Excellence" Awards.