Even though the weather is great here, thousands of collage students use spring break to get away from the North and head to some place South. Some stay in the country and hit places like Florida and Texas, while others head out of the country to Mexico and beyond. Part of playing sports and later being involved in speech and debate, usually meant I was got away to Fargo, Lacrosse or places far less exotic.
It's a time for fun and often involves drinking, but even with those as the primary activities, it's important to keep in mind these places aren't completely safe. A number of helpful tips:
1. Stay in groups: Strength in numbers actually works.
2. Stay in well-traveled areas: Do not wander far from your hotel or resort. It is less likely that bad things will happen if you stick with your group in an area filled with people.
3. Be responsible: It is spring break and I am not dumb. There will certainly be consumption of alcohol, but be wise about it. Getting one's self into a state of mind that impairs their ability to make smart decisions and think clearly, the chances of accidents or the likely hood of getting taken advantage of increases greatly.
4. Follow rules and local laws: It is always important to follow laws, of course, but when in a foreign country it is particularly important. No one wants to be stuck in a jail in Mexico. So I've heard.
5. The fifth and final rule, and the rule that my mother would say is the most important, is to call home frequently to ensure friends and family members of your safety and location. In the extremely unfortunate event that something bad should happen, your calls would provide and good place to start.
It's a great time in each student's life. It's a time to have fun and create stories. Just make sure you get back safe.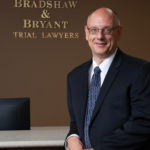 A founding partner with Bradshaw & Bryant, Mike Bryant has always fought to find justice for his clients—knowing that legal troubles, both personal injury and criminal, can be devastating for a family. Voted a Top 40 Personal Injury "Super Lawyer"  multiple years, Mr. Bryant has also been voted one of the Top 100 Minnesota  "Super Lawyers" four times.