A firefighting foam made by the 3M Company is suspected to have contaminated drinking water in communities nationwide, the Star Tribune reports. The foam, used by fire departments across the country, contains PFOA and PFOS, substances known as perfluorochemicals. PFOA was the key ingredient in 3M Scotchgard, and PFOS is involved in making Teflon. Both chemicals were found to be toxic and dangerous in part because they are persistent – meaning they don't break down in the enviornment. 3M stopped making the chemicals in 2002, but the company been involved in lawsuits and extensive cleanup efforts.
Oakdale and Lake Elmo are two Minnesota communities that found the chemical in their drinking water in 2004.
The new investigation arises because the chemicals were used in firefighting foam. Tests found high levels of the chemicals in groundwater near a missile site in St. Bonifacius, Minnesota, where numerous fire departments have done training.
Offiials are currently testing municipal water supplies in Apple Valley, Bemidji, Brooklyn Center, Burnsville, Cloquet, Goodview, Luverne, North Mankato, Perham, Pierz, Pine River, Randall, Richfield, Rochester and Winona.
Tests of water supplies in those communities, set to begin next month, will be watched by emergency response officials in communities across the country where a 3M fire fighting foam has been used for years in training exercises, often on city-owned property adjacent to municipal wells.

The foam is flushed into storm sewers or left to seep into the ground, raising the possibility that drinking water has been affected.

"This could have national significance," said Doug Wetzstein, supervisor in the superfund section at the Minnesota Pollution Control Agency. Firefighters virtually everywhere have used the foam for decades, he said, at city practice areas, community college training courses, and especially at military bases, airports and refineries where jet fuel and other petroleum-based fires are a major concern.
In addition, officals are testing soil samples in Kenyon, Claremont, Alexandria, Myrtle, Harmony, Fridley and Preston.
Several attorneys have been looking at the 3M contamination cases. People are urged to talk to a qualified attorney.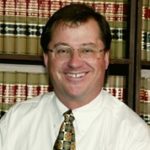 As a partner with Bradshaw & Bryant, Joe Crumley has over 20 years experience with the firm—helping injured people and their families to secure just and fair compensation. Excelling in personal injury litigation, Mr. Crumley has secured numerous record-setting verdicts and settlements and won accolades such as MTLA's "Trial Lawyer of the Year" and "Excellence" Awards.