If you get hurt while using a defective product, you have only a limited amount of time in which to file a personal injury lawsuit. If you attempt to file after this deadline has passed, your case will almost certainly be dismissed.
Known as statutes of limitations, these deadlines protect both plaintiffs and defendants. Plaintiffs are motivated to pursue legal action while critical evidence is still available, and defendants do not have to worry about disputing claims that they no longer have the means to disprove.
Since so much is at stake in the months following an accident, injured parties should find out the statute of limitations that applies to their case right away. If you believe the deadline has passed, contact an attorney to find out if an exception applies to your situation. Under certain circumstances, the statute of limitations for civil lawsuits may be tolled, or postponed, for a period of time.
Read on to learn about the different deadlines that apply to defective product lawsuits in Minnesota:
Six Months 
Pursuant to Minnesota Statute § 604.04, plaintiffs must notify defendants of their intent to file a product liability claim within six months of establishing an attorney-client relationship. Fortunately, it is virtually impossible to miss this deadline if you hire a reputable product liability lawyer shortly after the accident because your legal team will submit notification to the appropriate parties in a timely manner. 
Four Years 
Under Minnesota Statute § 541.05, injured parties who want to sue based on the strict liability of a manufacturer or retailer have four years from the date of the accident to commence the proceedings. This may seem like a relatively long time, but it can pass far more quickly than most claimants realize.
Depending on the severity of your injuries, for example, reaching maximum medical improvement could take a year or more. Additionally, it usually takes several months to investigate the incident and then several more to attempt to negotiate for a settlement. 
Three Years 
Sometimes, accidents involving defective products result in fatalities. If the brakes on a vehicle malfunction, for example, the resulting wreck can cause life-threatening injuries.
In such scenarios, surviving family members have to file a wrongful death claim to hold the liable party accountable for damages. In the state of Minnesota, the statute of limitations for wrongful death lawsuits is typically three years, giving such plaintiffs less time than those pursuing a personal injury lawsuit. 
Discuss Your Case with a Product Liability Attorney in St. Cloud 
If you want to file a product liability claim in Minnesota, contact Bradshaw & Bryant. We combine the personalized attention of a small firm with the resources of a large practice. Call 320-259-5414 or fill out our Contact Form to schedule a free case evaluation with a personal injury attorney in St. Cloud.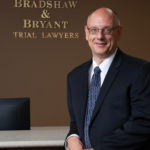 A founding partner with Bradshaw & Bryant, Mike Bryant has always fought to find justice for his clients—knowing that legal troubles, both personal injury and criminal, can be devastating for a family. Voted a Top 40 Personal Injury "Super Lawyer"  multiple years, Mr. Bryant has also been voted one of the Top 100 Minnesota  "Super Lawyers" four times.