This past week, the New York Times looked at the issue of state responses to the food poisoning problem. Comparing Kentucky to Minnesota primarily, the report found that Minnesota was on the ball in looking at complaints. Considering the importance of the issue, clearly it should constitute more of a shame on the other states.
The story praises Minnesota for not only protecting the state , but also the nation, as it's diligence lead to the protections that if ignored " the Peanut Corporation of America might still be selling salmonella-laced peanuts, Dole might still be selling contaminated lettuce, and ConAgra might still be selling dangerous Banquet brand pot pies — sickening hundreds or thousands more people. " Because right now our nation's food supply is being defended by 3,000 poorly financed, poorly trained and disconnected federal, state and local health departments.
From 1990 to 2006, Minnesota health officials uncovered 548 food-related illness outbreaks, while those in Kentucky found 18. The article goes on to explain the importance of early investigation and regular follow up. With people in Kentucky rarely being called and being asked few questions vs. people in Minnesota reporting follow up phone calls with thorough reviews of what was eaten and testing when necessary.
Hopefully, Minnesota will be looked at as a national model and become less important in the national protection. Dr. Robert Tauxe, deputy director of the Centers for Disease Control and Prevention's division of food-borne diseases, said the agency planned immediate investments "to increase the capacity of several health departments." Like everything else, it's going to require more money, but considering the consequences, is there really any choice?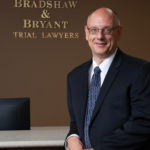 A founding partner with Bradshaw & Bryant, Mike Bryant has always fought to find justice for his clients—knowing that legal troubles, both personal injury and criminal, can be devastating for a family. Voted a Top 40 Personal Injury "Super Lawyer"  multiple years, Mr. Bryant has also been voted one of the Top 100 Minnesota  "Super Lawyers" four times.