– Last week, a lawsuit was commenced concerning the molestation of dozens of children in East Los Angeles. The suit was started by Jeff Anderson and Anthony DeMarco against the three top Catholic officials that failed to properly investigate and restrict his activities or terminate him.
The claim involves the abuse of children by Father Aguilar-Rivera and his path from Mexico to California and back to Mexico.
Past lawsuits concerning Father Aguilar-Rivera have had problems because of his removal to Mexico. This lawsuit Cardinal Roger Mahony of Los Angeles and Cardinal Norberto Rivera of Tehuacán, Mexico will get into what was known and what was done to get him outside of the United States. It also involves a claim under the Alien Tort Statute, to obtain Los Angles jurisdiction.
(Update) Judge of the United States District Court (Eastern California) says rape and sexual abuse of children and a conspiracy to cover-up those crimes by Mexican and United States-based Cardinals are actionable as "crimes against humanity" and "…cruel, inhuman, and degrading treatment" under the Alien Tort Statute.
This is a major change in the fight against pedophile priests and the attempts to get them out of the country. Great news for those that were abused.
– Much more has been uncovered recently concerning Brother Raimond Rose.
http://www.youtube.com/watch?v=Fq0eKAjbveY&feature=player_embedded
A lawsuit was commenced for non disclose and fraud leading too the abuse of children while being held at a juvenile detention center in Red Wing, Minnesota. He was there after assurances that he wasn't any where near children. The Christian Brothers wrote letters after confirmation of abuse that Brother Rose was forbidden from contact with anyone under 18 and was working in a prison.
If you suffered, saw or suspected such events it is important to know that there is help out there.
– Finally, a radio interview worth listening too on a recent Delaware verdict.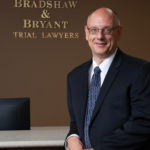 A founding partner with Bradshaw & Bryant, Mike Bryant has always fought to find justice for his clients—knowing that legal troubles, both personal injury and criminal, can be devastating for a family. Voted a Top 40 Personal Injury "Super Lawyer"  multiple years, Mr. Bryant has also been voted one of the Top 100 Minnesota  "Super Lawyers" four times.