A Foley, Minnesota woman was tragically killed Thursday when an ATV she was riding on smashed into a tree. The Star Tribune identified the deceased passenger as 19 year old Kayla Lien. The 18 year old driver of the ATV, Macy McCormick (also of Foley) suffered injuries as well. News reports indicate neither were wearing helmets. The make and model of the ATV have not been reported.
The Hennepin County Medical Examiner says 19-year-old Kayla Lien of Foley died of blunt force injuries on Thursday.

The Benton County Sheriff's office says Lien was the passenger on the ATV when it crashed shortly after 7 p.m. in a housing development in Duelm, which is located about 12 miles east of Sauk Rapids.
Sauk Rapids is near St. Cloud northwest of Minneapolis in Central Minnesota.
Although Minnesota law does not requires riders 18 or over to wear helmets, most experts urge their use by riders of all ages.
The original Star Tribune report reported young Miss Lien died despite being airlifted to North Memorial Medical Center in Robbinsdale. The next report indicated the crash occurred on Raven Loop Northeast, according to Sgt. John Cruze of the Benton County Sheriff's Office, and continued:
Cruze described the roads in the residential area as narrower than the average street. There were at least two witnesses, who were interviewed by investigators. Cruze said he did not know how fast the ATV was going, or whether a helmet would have saved the passenger.

…

Seventeen people ranging in age from 13 to 94 died riding all-terrain vehicles in Minnesota last year, according to the Minnesota Department of Natural Resources. Another 280 were hurt. In 2007, 14 people were killed.

…

Anyone 16 or older who wants to ride an ATV legally on public land must complete an independent study ATV safety training course, while youth ages 11-15 must take the course plus a riding test. Training is not mandatory for riding on private land. DNR officials said most ATV riders have not completed a DNR safety course.
ATV Dangers
ATV injuries can be caused by driver error, but poorly designed or defective products can also contribute. Despite improvements since their initial introduction, they are large and inherently dangerous, and must be treated with respect.
ATV deaths have continued to rise for the past 20 years, according to independent agencies and the U.S. Government. Recent studies show over 200 Minnesotans have been killed in ATV crashes. There is a Minnesota ATV Regulations booklet available online, as discussed in my partner's recent ATV Primer article.
ATV Safety
The federal government also publishes a website on ATV Safety, with information on ATV safety issues, and where conmsumer can report injuries, find a training course, learn about ATV recalls, use ATV links and read ATV news.
Help with Grief, Help with Legal Questions
Families of wrongful death victims should seek immediate help and counseling to deal with the shock of loss.
It's also wise to promptly seek advice from an attorney, however difficult that is at such an emotional time. A lawyer can take some of the burden off the family by helping assure all avenues are addressed. My previous article, Legal Advice after a Wrongful Death, may contain valuable advice to address both the legal and emotional aspects following such a tragedy.
As the father of four children, one age 19, my heart goes out to the family and friends of this young woman. Cut down on the very threshold of her adult life, she will certainly be missed.
Funeral Services will be held 10:30AM Tuesday, July 7, 2009 at St. Lawrence Catholic Church in Duelm. The St. Cloud Times obituary notes:
Friends may call from 4-9PM Monday and from 8-9:30AM Tuesday at the Williams Dingmann Funeral Home in Sauk Rapids. St. Lawrence Parish prayers will be at 5 p.m. on Monday at the funeral home….

Kayla was born in St. Cloud to Carl and the late Anita (Hinkemeyer) Lien. Kayla graduated from Foley High School in 2008. She attended St. Cloud Technical College in the fall of 2008 through 2009…

She is survived by her dad, Carl Lien of Duelm; sister, Jill (Brady) Andel of Sartell; brothers, Nathan (Kelly) of Duelm and Andy (Jessica) of Indianapolis, IN; niece and nephew, Brooke and Carson of Sartell; nephews, Zachary and Noah of Indianapolis; and her dog, Zoey.
Memorials are preferred in lieu of flowers.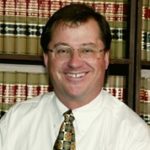 As a partner with Bradshaw & Bryant, Joe Crumley has over 20 years experience with the firm—helping injured people and their families to secure just and fair compensation. Excelling in personal injury litigation, Mr. Crumley has secured numerous record-setting verdicts and settlements and won accolades such as MTLA's "Trial Lawyer of the Year" and "Excellence" Awards.