Actor David Carradine was found dead in a Bangkok hotel room earlier today. The Sun newspaper reported that Carradine was found hanged. Carradine was famous for his roles in the television series "Kung Fu" and more recently in the Quentin Tarantino film "Kill Bill 2."
Carradine came from a large family of actors. His father was actor John Carradine, and his brother Bruce Carradine and half-brothers Keith and Robert Carradine are also well known actors.
Details of Carradine's death are still developing. Suicide will likely be looked into, although it is unknown if the 72 year old actor suffered from depression. He was in Thailand shooting a film at the time of his death.
Because of this wide ranging and popular roles, fans of many ages will mourn his death.
http://www.youtube.com/watch?v=6p9NTo6BWvs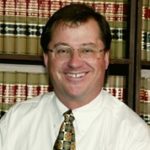 As a partner with Bradshaw & Bryant, Joe Crumley has over 20 years experience with the firm—helping injured people and their families to secure just and fair compensation. Excelling in personal injury litigation, Mr. Crumley has secured numerous record-setting verdicts and settlements and won accolades such as MTLA's "Trial Lawyer of the Year" and "Excellence" Awards.