Gawker served notice of the latest list from a study by CQ Press, St. Louis, Mo. I was glad to see that there wasn't a Minnesota city in the top 25. Actually the first one was Minneapolis at 48.
The top 25:
1. St. Louis, MO
2. Camden, NJ
3. Detroit, MI
4. Flint, MI
5. Oakland, CA
6. Richmond, CA
7. Cleveland, OH
8. Compton, CA
9. Gary, IN
10. Birmingham, AL
11. Baltimore, MD
12. Memphis, TN
13. New Orleans, LA
14. Jackson, MS
15. Little Rock, AR
16. Baton Rouge, LA
17. Buffalo, NY
18. New Haven, CT
19. Hartford, CT
20. Dayton, OH
21. Kansas City, MO
22. Washington, DC
23. Newark, NJ
24. Cincinnati, OH
25. Atlanta, GA
The whole list.
The annual rankings are based on population figures and crime data compiled by the FBI. Some criminologists question the findings, saying the methodology is unfair.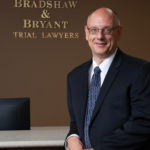 A founding partner with Bradshaw & Bryant, Mike Bryant has always fought to find justice for his clients—knowing that legal troubles, both personal injury and criminal, can be devastating for a family. Voted a Top 40 Personal Injury "Super Lawyer"  multiple years, Mr. Bryant has also been voted one of the Top 100 Minnesota  "Super Lawyers" four times.