David Carradine's death now appears to be accidental, a result of autoerotic asphyxiation, according to the Washington Post and other news sources. Police in Bangkok, where the death occurred report that cords were found around Carradine's neck and genitals.
Autoerotic asphyxiation refers to an extremely dangerous practice whereby the individual is brought close to asphyxiation supposedly to enhance the sexual act. Bangkok has a reputation as a center of prostitution and sex tourism.
Everyone, especially parents of teenage boys, should be aware of the extreme danger of autoerotic asphyxiation, also known as scarfing or breath control play. Studies have shown that the practice results in as many as 250-1000 deaths in the United States alone. The vast majority of deaths is among males.
This paper outlines some important warning signs for parents and teachers to look out for:
Unexplained marks on necks
Often but not always women's clothing and/or pornography in closet, under bed
Short ropes, padded ropes, neckties tied in odd knots
Bloodshot eyes
Complaints of headaches
Locks on bedroom doors
Evidence of repetitive hanging such as unexplained marks on the neck or broken or multiple rope abrasion on closet rods
There has been litigation regarding this practice when publications have been accused of causing the death.
This post is for purposes of promoting safety. Contact a lawyer if you need legal advice.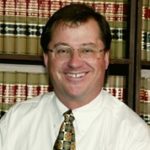 As a partner with Bradshaw & Bryant, Joe Crumley has over 20 years experience with the firm—helping injured people and their families to secure just and fair compensation. Excelling in personal injury litigation, Mr. Crumley has secured numerous record-setting verdicts and settlements and won accolades such as MTLA's "Trial Lawyer of the Year" and "Excellence" Awards.