A Waconia High School senior, 17 year old Ryan Samuelson, was killed Wenesday when a propane tank exploded. Waconia Farm Supply, where the incident occurred, was fined as recently as February for safety violations in their handling of compressed gases.
The Star Tribune story reported:
A routine safety inspection of the business on Feb. 17 found two violations related to the handling and storage of compressed gases, according to reports on the federal Occupational Safety and Health Administration website. One violation was classified as serious, which OSHA describes as one that could result in death or serious harm.
It is unknown what relation the earlier violations had with Wednesday's explosion. The cause of the tragedy is unknown, and is being investigated by the state Fire Marshal with the help of the Carver County Sheriff's office and OSHA, who had discovered the earlier violations.
Another teenager, whose identity is being withheld, was also hurt, apparently suffering a hand injury, and was treated at nearby Ridgeview Medical Center.
If Ryan was indeed an employee of the Waconia Farm Supply, his family may be told that their legal remedy is limited to Workers Compensation benefits. However, often such blasts are caused by defective parts or negligent nonemployees, or gross negligence and a full range of damages may be available.
Families of wrongful death victims should seek immediate legal advice, however difficult that is at such an emotional time. In addition, a previous article, Legal Advice after a Wrongful Death contains valuable advice to address the both legal and emotional aspects following such a tragedy.
Funeral arrangements for Samuelson are pending at the Johnson Funeral Home in Waconia.
As the father of two 17 year old children, entering this last wonderful summer before their senior year in high school, my heart goes out to the family and friends of this young man. Cut down on the very threshold of his adult life, he will certainly be missed.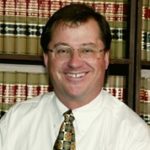 As a partner with Bradshaw & Bryant, Joe Crumley has over 20 years experience with the firm—helping injured people and their families to secure just and fair compensation. Excelling in personal injury litigation, Mr. Crumley has secured numerous record-setting verdicts and settlements and won accolades such as MTLA's "Trial Lawyer of the Year" and "Excellence" Awards.