Watch out for those new energy efficient LED traffic lights. They're so efficient, they don't burn hot and melt snow as well as the old light bulbs.
The AP reports:
Authorities in several states are testing possible solutions, including installing weather shields, adding heating elements like those used in airport runway lights, or coating the lights with water-repellent substances.

Short of some kind of technological fix, "as far as I'm aware, all that can be done is to have crews clean off the snow by hand," said Green Bay, Wis., police Lt. Jim Runge. "It's a bit labor-intensive."

In St. Paul, Minn., for example, city crews use air compressors to blow snow and ice off blocked lights.

…

Illinois authorities said that during a storm in April, 34-year-old Lisa Richter could see she had a green light and began making a left turn. A driver coming from the opposite direction did not realize the stoplight was obscured by snow and plowed into Richter's vehicle, killing her.

"Would the accident have occurred if the lights had been clear? I would be willing to bet not," Oswego police Detective Rob Sherwood said.

Authorities said dozens of similar collisions have been reported in other cold-weather states, including Iowa and Minnesota.

Not every storm causes snow to stick to the lights, but when the wind is right and the snow is wet, drivers should beware, said Gary Fox, a traffic engineer for the city of Des Moines, Iowa.

Exactly how much a technological fix will cost is unclear, but it will surely cut into the savings and the energy efficiency many cities are enjoying.
Wilmar, Minnesota says they've had no problems in the 10 years they've had such lights, but other places have hads multiple problems. I wonder if the old Wilmar LEDs are burning hotter or if they've just been lucky? Perhaps they're not paying attention?
Obviously, it's important to be extra careful when a traffic light is covered. Just as when there's a power outage, drivers must treat it as a stop sign, and make sure it's safe to proceed, as noted in this NPR except: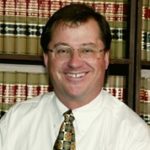 As a partner with Bradshaw & Bryant, Joe Crumley has over 30 years experience helping injured people and their families to secure just and fair compensation. Excelling in personal injury litigation, Mr. Crumley has secured numerous record-setting verdicts and settlements and won accolades such as MTLA's "Trial Lawyer of the Year" and "Excellence" Awards.