A recently released study from University of Kentucky psychologist Fred Danner, suggests that later school start times may reduce teen car accidents and save lives. The researchers found a 16.5 percent drop in auto accident rates for teen drivers when local high schools moved the start of classes from 7:30 a.m. to 8:30 a.m.
In the study, the researchers surveyed around 10,000 Kentucky students from grades 6 through 12 on their sleep habits and daytime functioning, including auto mishaps. The surveys were completed twice — first in 1998, when school started at 7:30 a.m., and then again in 1999, when the start time had been moved to 8:30 a.m.
According to the National Sleep Foundation, fatigued drivers cause about 100,000 accidents per year and over half of those drivers are 16 to 25 years old. A 2006 survey by the foundation revealed that 28 percent of high school students fall asleep at school and 51 percent have driven while drowsy. Another recent study showed that sleep deprivation also leads to safety problems for college students.
While there are many financial issues facing schools concerning school days, it's clear that there is a social benefit in later starts. Hopefully with all of the discussions, these findings will be taken into consideration.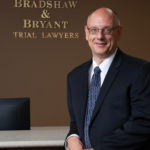 A founding partner with Bradshaw & Bryant, Mike Bryant has always fought to find justice for his clients—knowing that legal troubles, both personal injury and criminal, can be devastating for a family. Voted a Top 40 Personal Injury "Super Lawyer"  multiple years, Mr. Bryant has also been voted one of the Top 100 Minnesota  "Super Lawyers" four times.