A new client came to us with a horribly sad story. Her son had been killed in a rearend crash while riding in a friend's car. The mother felt that the insurer for the SUV that caused the accident was being fair, offering the driver's $100,000 policy limits. She had no interest in pushing the defendant into financial distress or bankruptcy, despite his negligence and her grief. But she thought it was important to follow some advice we give in our advertising: "Don't ever sign anything without talking to a lawyer."
Lucky thing she called. We investigated the crash in some detail. It turned out the driver of the car that her son was in also had a portion of fault in causing the crash, too. We found another $100,000 policy covering that motor vehicle.
Then it got even more interesting. The insurance companies insisted there was no more coverage. But we kept digging. It turned out the driver was from a split family. We found that her stepfather also provided insurance coverage for her, and we eventually found a third $100,000 policy.
Finally, we sent carefully written notices to the insurance companies for our client and the vehicle her son was in, informing them of the settlements, and our intent to pursue "underinsured motorist" (UIM) coverage from both no-fault policies. We found another $130,000 in UIM coverage.
This sort of investigation isn't necessary in most injury cases. But many serious injury and wrongful death cases require such a detailed search.
If our client had settled for the first offer of the insurance company and signed the standard release, she would missed most of the $430,000 we found. She may have eliminated any chance of getting any of the other coverages.
And that was in a fairly simple case, without alcohol or product liability issues. There are even more concerns in cases where drunk drivers or uninsured motorists are involved. A magazine article I wrote describes some of those concerns in more detail.
The money will certainly never take the place of her departed son. But she and the rest of his family can now afford to erect a fitting memorial to him and send his siblings through college, which he would have wanted. Every case is different. But it is wise to talk to a lawyer before signing anything!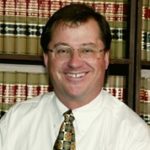 As a partner with Bradshaw & Bryant, Joe Crumley has over 30 years experience helping injured people and their families to secure just and fair compensation. Excelling in personal injury litigation, Mr. Crumley has secured numerous record-setting verdicts and settlements and won accolades such as MTLA's "Trial Lawyer of the Year" and "Excellence" Awards.