We got a lot of snow this weekend. This was on top of what has already been a snowy December. There are big piles of snow everywhere. With March being a historically snowy month, we are probably in for much more to come in 2011. The snow is causing problems with narrow streets everywhere.
– Each corner you need to watch out for cars that have to come out further just to see if the way is clear. This means you need to slow down and take you time.
– You need to watch our for cars backing out of driveways for the same reason.
– Fire trucks need room to get down streets to a fire. So when possible park off the street so that you aren't the impediment.
– The side walks are covered so that pedestrians are often walking out on the road. So slow down and keep alert.
– There isn't much room as you drive down the street. Bike riders are being forced out closer to the center. Again a reminder to slow down and keep a look out.
Better weather can often mean greater speed. See what you can do, to keep the driving safe first.
The advice is like always Pay attention, slow down, and make driving your number one priority when driving.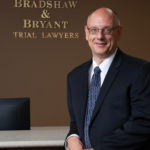 A founding partner with Bradshaw & Bryant, Mike Bryant has always fought to find justice for his clients—knowing that legal troubles, both personal injury and criminal, can be devastating for a family. Voted a Top 40 Personal Injury "Super Lawyer"  multiple years, Mr. Bryant has also been voted one of the Top 100 Minnesota  "Super Lawyers" four times.