As Americans everywhere gear up for the Fourth of July weekend, those planning on celebrating should first take the time to think about safety. Whether it be a traditional American road trip, or local fireworks show, taking the appropriate steps can allow for fun and safety in the weekend to come.
The AMA has highlighted some important driving tips. Here are those tips, with links to some detailed blogs:
A couple years ago, MSNBC and the Today show publicized five more important safety tips before starting a road trip:
1) Preventive Maintenance- An important safety concern is car care. Mechanical problems such as overheating, transmission failure, and tire problems can not only halt your vacation, but possibly endanger yourself and others on the road. Check your oil and tire pressure to catch problems early. Also, make sure your car has had its routine check ups at a certified mechanic before extended driving
2) Emergency Roadside Essentials- If your car does break down, make sure your car has a spare tire and a jack. This will allow you to get back on the road sooner.
3) Pulling Over– if you have to pull your car over to the side of the road, be sure to pull well off the highway or street, onto the shoulder. Turning on your emergency flashers, and popping your hood will also give motorists more notice of your condition. Setting flares can also save lives, especially at night.
4) Packing the Car- even if all of your bags fit, they may exceed your car's weight limit. This can cause tire and suspension problems. These problems could lead to serious injuries while on the road.
5) Awareness of Surroundings- at rest stops, hotels, and restaurants, be aware of your surroundings. Be sure that your family, and your belongings are all safe.
Fireworks Safety. Once you reach your destination, a main staple of the Fourth of July weekend is of course, fireworks. Fireworks are fun, but also can be very dangerous when used inappropriately. The National Council of Firework Safety has provided the following safety tips for firework use:
– Use fireworks outdoors only
– Obey the local laws
– Always have water on hand
– Only use fireworks as intended
– Never relight a dud firework
– Use common sense
– Do not use homemade fireworks or explosives
The Fourth of July should be an enjoyable weekend to all Americans. Road trips and firework displays are as American as apple pie, but being safe during these activities is of the utmost importance. Following these simple guidelines will allow for a fun weekend, and a safe return home.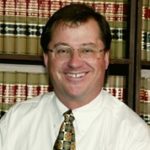 As a partner with Bradshaw & Bryant, Joe Crumley has over 20 years experience with the firm—helping injured people and their families to secure just and fair compensation. Excelling in personal injury litigation, Mr. Crumley has secured numerous record-setting verdicts and settlements and won accolades such as MTLA's "Trial Lawyer of the Year" and "Excellence" Awards.