Subrogation sounds like a subject only a lawyer would be interested in. But it affects almost everyone who has a personal injury claim.
Health insurance is where most subrogation claims occur. Injured people get medical treatment, and if their health insurance pays, the insurance policy may give the company a right to get paid back. That's basically all subrogation is.
I've taught classes and written articles on auto insurance law for many years, and I'm comfortable explaining those laws. Most Minnesota car crash injuries are paid from no-fault automobile insurance, where there is a minimum of $20,000 coverage for medical and chiropractic bills. Usually, there is no subrogation in Minnesota no-fault. But if the injuries happen in another state, or are caused by a larger commercial truck, that answer can change.
I also deal with lots of work injuries from car and truck crashes. Workers compensation pays most of those bills (although no-fault often has to pay, too) and there is a specific formula in the Minnesota statute.
Health insurance is another area I deal with regularly. But even within states, rights can differ drastically. A health insurance policy controlled by Minnesota law gives the injured person very strong rights. But a health insurance policy that is organized as a self-funded ERISA may give the insurance company much stronger rights.
Government payments make for an incredibly complex area of law, and I admit I don't know everything. Every state has different laws, and the rules even vary between federal agencies. Medicare reimbursement is different from Veteran's Administration (VA) is different from Medical Assistance (Medicaid) is different from federal workers compensation. Even the government lawyers get confused!
Fortunately, I've always been able to rely on someone with great knowledge in government subrogation. Even before I became his partner, my friend Mike Bryant was writing articles and Supreme Court briefs on government subrogation and reimbursement. He was even interviewed by TV reporters.
If I don't know the answer, I always ask Mike. And if he doesn't know, no one does!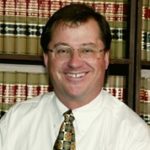 As a partner with Bradshaw & Bryant, Joe Crumley has over 20 years experience with the firm—helping injured people and their families to secure just and fair compensation. Excelling in personal injury litigation, Mr. Crumley has secured numerous record-setting verdicts and settlements and won accolades such as MTLA's "Trial Lawyer of the Year" and "Excellence" Awards.