Dealing with Insurance Companies after a car wreck can be a real pain. Your car is destroyed, and you need a new one. Insurance companies don't always agree about the value of your car, or who caused the crash. Sometimes there's no insurance at all. These articles will address a few problems and suggestions for dealing with propert damage problems.
Sometimes a person injured in a car wreck may want to go to Conciliation Court for the car damage? That's a bad idea in Minnesota.
Conciliation Court, also known as "small claims court" or "the People's Court" is a simplified court process to allow small, simple money claims to be decided without a full blown jury trial. It's usually cheaper, quicker, and the rules and procedures are simpler. One catch…. in Minnesota, the loser can pay a fee and appeal a concilation court decision to start over in "full-blown" District Court.
The problem starts when a person injured in a car crash can't get their car damage paid and decides to go to concilation court. Minnesota courts have decided that bringing the concilation court property damage claim can kill any personal injury claim unless it's brought at the same time. So you could win in Concilation court for a few thousand, and not have any personal injury claim to bring.
In the case, called Mattson v. Packman, the court said there may be ways of "undoing" the judgment from the mistaken trip to concilation court.
So if you've been injured and you've gone to conciliation court, call a lawyer. And if you're thinking of going to concilation court…. call a lawyer!
A future installment of this article will suggest alternative ways to get your property damage paid.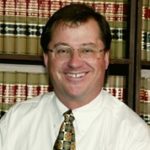 As a partner with Bradshaw & Bryant, Joe Crumley has over 20 years experience with the firm—helping injured people and their families to secure just and fair compensation. Excelling in personal injury litigation, Mr. Crumley has secured numerous record-setting verdicts and settlements and won accolades such as MTLA's "Trial Lawyer of the Year" and "Excellence" Awards.