Alaska Governor Sarah Palin announced today that she would leave her post as Alaska Governor at the end of July, fueling speculation that she plans to run for President in 2012. Palin was John McCain's vice presidential pick in the 2008 presidential election. The New York Times reports Palin as saying that she is leaving office a full year and a half before the end of her term because she didn't want to be a 'lame duck'.
"Many just accept that lame duck status, and they hit that road. They draw a paycheck. They kind of milk it. And I'm not going to put Alaskans through that," Palin said.
Republicans and Democrats joined in criticizing the move.
"Good point guards don't quit and walk off the floor if the going gets tough," said John Weaver, a former senior strategist for Mr. McCain. "Today's move falls further into the weirdness category; people don't like a quitter."

In Alaska, state Senator Hollis S. French, a Democrat who filed a letter of intent on Wednesday to run for governor, said, "The idea that 'The going got tough so I decided to quit' is inexcusable. That is not an Alaskan value. We celebrate the mushers who drive on through the storm despite the hardship."
The announcement was hastily scheduled on the eve of the July 4 holiday (on a Friday when many had already begun their holiday), apparently to avoid inevitable adverse publicity and criticism.
Political pundits speculate that Palin is leaving because of the difficulty of fundraising and campaigning in the lower 48 United States while maintaining the responsibilities of running the remote state.
Others say that there may be another scandal brewing at home for the governor, whose 16 year old daughter announced a pregnancy soon after Palin was Picked as John McCain's running mate.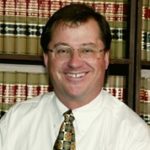 As a partner with Bradshaw & Bryant, Joe Crumley has over 20 years experience with the firm—helping injured people and their families to secure just and fair compensation. Excelling in personal injury litigation, Mr. Crumley has secured numerous record-setting verdicts and settlements and won accolades such as MTLA's "Trial Lawyer of the Year" and "Excellence" Awards.