Representative Joe Atkins recently passed along advice following his legislation concerning gift cards.
According to the National Retail Federation, gift cards are going to be this year's most popular holiday gift. For consumers who purchase gift cards with hidden fees or
expiration dates, however, they could again be this year's biggest
holiday rip-off.

In Minnesota, a two-year-old state law has offered some important
protections to Minnesota consumers by prohibiting expiration dates and
fees on gift cards. But the law only goes so far. To get their money's
worth, holiday shoppers in Minnesota should:

1. Avoid bank cards and cards issued by credit card companies, which
are subject to federal law and still have fees and expiration dates

2. Look closely at the card – even though it may look like it comes
directly from the retailer, the small print may reveal it is a bank card
with fees and an expiration date

3. Avoid cards where you can see the number on the card before
purchasing it – these cards are popular with cyber-thieves who use the
number to make online purchases without having to buy the card

Gift cards are great. But rather than being the gift that keeps on
giving, they can often be the gift that keeps on taking. Expiration
dates and fees erode the value of the cards, sometimes leaving the
recipient with nothing. That's why I worked with retailers to pass
Minnesota's law. But consumers still need to be careful about what sort
of gift cards they purchase.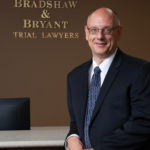 A founding partner with Bradshaw & Bryant, Mike Bryant has always fought to find justice for his clients—knowing that legal troubles, both personal injury and criminal, can be devastating for a family. Voted a Top 40 Personal Injury "Super Lawyer"  multiple years, Mr. Bryant has also been voted one of the Top 100 Minnesota  "Super Lawyers" four times.