Minnesota just held the high school soccer championship.
My daughter's school, Wayzata, has a very talented bubble of players graduating. There was so much talent that most of the girls, including my daughter, never had a chance to break into the varsity until their senior year. Some never made the jump. Others went to private schools and neighboring districts where they played varsity, many winning accolades. Wayzata had such a plethora of talent that many of the girls on the bench and on the junior varsity could have started on other varsity teams.
The starters on the team got most of the playing time. My daughter's position opened up this year, so she went straight from junior varsity to starter. She had lots of playing time. Others had a tougher year. The coach made efforts to give all the players a chance, but it is important to build endurance among your starting eleven.
One of my daughter's best friends, Nora, had played soccer and hockey with her for years. Last year, Nora didn't make the varsity soccer team. This year, she made the team, but there were two or three forwards ahead of her on the roster. In soccer, only two forwards typically start. She was getting some playing time, but not much. She would usually sub in for 20 minutes or 10, or some games not at all.
She wasn't starting, but when Nora came into the game, she always changed the game. Her energy level was always high. She would hustle and fight and create chances for herself and others. We've always admired Nora. She has speed, strength and an unmatched competitive spirit, no matter which sport she plays. When challenged, she is brick-solid, but when she squares her shoulders and starts her arm and legs churning, she can fly down the field or the ice.
That was what she was doing when she got into soccer games. She seemed to put herself "behind the defense" and into one-on-ones with the opposing goalie all the time. She may have had more breakaways than any other forward all year, simply because of her pure hustle and hard work.
But she was positively snake-bit when it came to scoring. English 'footballers' yell "Unlucky" when things go badly, and Nora probably heard that enough to make her sick. She hit more crossbars and goalposts, and goalkeeper fingers than anyone on the team. Despite making all those chances for herself, she never scored a single goal all year.
Between her bench warming and her own goal scoring hex, she was probably very frustrated with her soccer season. But she redoubled her efforts, seldom failing to spark some excitement when she got on the field.
The team had ups and downs in the season, but managed to get to post season play undefeated, but with five ties. Their play improved steadily through the year, but because of their many ties, their ranking stayed below the top four until the post-season. But they continued on, finally winning their semi-final and earning a chance at the state championship.
The opponent was, of course, mighty Woodbury High School. The Woodbury team was not only first in the state; they were ranked first in the nation. They were defending champions. Woodbury had so much talent, they opened a second high school this year, splitting the student body, and that team made the state tournament in the smaller school bracket!
Woodbury was undefeated – for 2-1/2 years. They had eliminated Wayzata from the state tournament the last four times. They had only allowed 3 goals during the season. They were heavily favored to win another state championship.
In soccer, as in other sports, the farther you get into post-season play, the more the coaches tend to rely on the starters. The last five or six games are single elimination, and soccer can be a low-scoring sport. One mistake can end the season. Like letting the Yankees get a one run lead with Mariano Rivera closing, a one goal deficit is huge. So some coaches are reluctant to put in subs, especially in close games. Nora was probably wondering whether she'd ever see the field in the championship, given what was at stake.
The Championship was a nail-biter. Woodbury was as big, strong, fast and talented as everyone expected. But our girls were giving it their full effort. The first half was scoreless, but in the second half, Wayzata scored first when Erin neatly tucked in a goalkeeper bobble. But ten minutes later, the ref made a very questionable call, and Woodbury tied the game on a penalty kick.
Nora's work ethic again paid off as Head Coach Tony Peszneker subbed her onto the field. She was on the field late in the game with the score tied against the #1 team in the country.
Woodbury's defense was holding strong. But Wayzata kept attacking. Takira, another reserve, drove forward but was stymied by Kassey Kallman, Miss Minnesota soccer, arguably the best player in the state. Lauren, a starter, was stopped as well.
Nora tried to collect a free kick but was stopped by Miss Soccer. A throw-in to the corner, and Nora was again stopped by Kallman! Is there any getting around this Amazon? But Nora stuck with her, and Kallman failed to clear the ball.
Takira dances with ball on the sideline, drops it to Lauren. Lauren patiently splits the defenders with a firm pass. Takira threads a delicate pass through to Nora, who gets clear behind the Woodbury defense.
Stymied repeatedly on the ground, Nora looks to the air, turning and dropping a perfect pass 40 yards across the field to the head of Taylor, Wayzata's top scorer, who then perfectly flicks it over the goalie and into the corner of the goal for the go ahead goal with 11 minutes left! What a pass, what a goal!
The team drops into defensive mode, and Molly, Ally and Kylie fight off wave after wave of Woodbury counter attacks. Megan makes the last of many great saves and the day is won!
Nora never did score a goal this year. But her 5th assist of the year was probably the most important pass anyone on the team made all year. It won the state championship. And she has that memory forever. Her game is a true testament to hard work and perseverance.
In our lives and in our practices, we are often faced with roadblocks and frustration. Seemingly insurmountable opponents loom ahead of us, and the natural inclination is to duck, or avoid. Take a lesson from Nora, square your shoulders, lean into the job, and work your ass off. You may have a surprising result.
High school soccer is finally over (forever for us). Hockey started Monday, but the coaches had earlier told us said they'd be thrilled to wait for Nora and Emma to finish their extended soccer season.
And what a finish!
The entire game can be viewed here:
http://nwtv12.web.entriq.net/viewer/content/special.php?Art_ID=6137&Format_ID=2&BitRate_ID=8&Contract_ID=-1&Obj_ID=4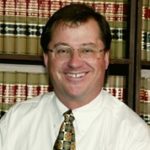 As a partner with Bradshaw & Bryant, Joe Crumley has over 30 years experience helping injured people and their families to secure just and fair compensation. Excelling in personal injury litigation, Mr. Crumley has secured numerous record-setting verdicts and settlements and won accolades such as MTLA's "Trial Lawyer of the Year" and "Excellence" Awards.