Legal information available on the Web is growing by leaps and bounds. Many traditional databases, like motor vehicle and licensing records, have migrated almost completely to Web access. Some of these no longer can be accessed by telephone, mail or even in person.
Today, more than ever, if you are practicing law without a Web browser open in front of you, you are a dinosaur. Moreover, personal access to the Web from a mobile phone, laptop or other handheld device is fast becoming the rule rather than the exception. Look at the lawyer next to you in your next trial or deposition. Is she Googling or text messaging to her office? Or is she accessing Westlaw or doing a quick background check on your next witness?
This article attempts to list and organize some of the best web sites available to trial lawyers. Unless indicated otherwise, the websites provide most or all of their content free of charge.
It would be impossible to make this list comprehensive. Feel free to add your additions and suggestions to the comments section.
Don't forget to bookmark your favorite sites as you read through the article!
GENERAL LEGAL WEBSITES
Even baby boomers had commercial legal databases such as Westlaw and LEXIS available before the World Wide Web. www.westlaw.com and www.lexis.com are still major players, but they are pricey, and threatened by the plethora of free and inexpensive competitors.
Findlaw, which had grown to the highest-trafficked government site when it was purchased by Thomson-West in 2001, has two main sites. The content on www.findlaw.com is consumer oriented, with articles and do-it yourself guides. Presumably the lawyer referral service pays the bills. http://lp.findlaw.com/ is the professional site, and still maintains links to official appellate court website as well as other jurisdictions, but with many limitations.
Many Bar Association members are eligible to join and use Fastcase free. Fastcase is a full-featured site, and probably requires a complete article describing all that is available. Briefly, Fastcase provides searchable access to most state and federal cases of interest such as
50 state cases back to at least 1950
All U.S. Supreme Court cases from 1754
All Federal Circuits back to 1924
Federal and state statutes, regulations, court rules and constitutions
Newspaper articles
Public records
District Court Opinions
Many of the ancillary services will allow a search and a partial result leading to the fee-based complete result. Similarly, although Fastlaw includes an "authority checker" which cross-checks its entire database, they recommend against relying on that and offer links to Shepards or Key-Cite for a fee. Fastcase marks the West system page divisions to allow direct cites. Login at your local bar association, such as www.mnbar.org/pages/about_fastcase.html.
Web giant Google has now joined this competition, and has attracted much attention. Google Scholar – http://scholar.google.com provides an open, free, and familiar search method with impressive results. A more advanced interface is at http://scholar.google.com/advanced_scholar_search. InjuryBoard member Mark Bello has reviewed Google Scholar.
VersusLaw (www.versuslaw.com, and LoisLaw (www.loislaw.com) are lower-cost subscription that attempt to compete with WestLaw and Lexis. The Law.net www.thelaw.net now charges $575 for a solo license and apparently does not provide a free trial period.
Government Sites
The "top page" for the federal government is at www.firstgov.gov. From here, you can navigate to most branches of the government. Particularly valuable is the alphabetical list of links to all federal agencies ww.firstgov.gov/Agencies/Federal/All_Agencies/index.shtml.
"Thomas," the U.S. Congress's website, includes an online version of The Congressional Record, the text and status of all pending legislation, laws enacted since 1973 and even treaties back to 1968. http://thomas.loc.gov/.
U.S. Code. Cornell University an early and substantial presence on the web maintains a legal research site: www.law.cornell.edu. They have long long maintained an alternate database of the federal code and rules, www.law.cornell.edu/uscode.
The U.S. Supreme Court website www.supremecourtus.gov has slip opinions, a limited archive and much information about the court itself. More valuable though, the site has transcripts of the oral arguments made to the court, www.supremecourtus.gov/oral_arguments/argument_transcripts.html. Find out what the justices are asking, and read the arguments made by the nation's top appellate attorneys.
Eighth Circuit Court of Appeals cases since 1995 can be accessed at www.ca8.uscourts.gov/case/case.htm, along with audio files of oral arguments.
Select District Court cases are hosted on courtweb.pamd.uscourts.gov/courtweb.
Findlaw has a search engine for each and all of the Federal districts, and links to each of the official Circuit sites. www.findlaw.com/casecode/courts/index.html
Municipal Ordinances
www.Municode.com lists municipal codes for many cities nationwide.
MEDICAL INFORMATION
The Association of State Medical Board Executive Directors operates a database of minimal licensing information tied into most state's medical boards. http://www.docboard.org/docfinder.html.
Board certified? The American Board of Medical Specialties provides a directory of doctors searchable by name or specialty. www.abms.org.
Medical Knowledge Resources
www.doereport.com is one of many sites providing medical illustrations..
Gray's anatomy: www.bartleby.com/107.
www.online-dictionary.net/medical/ has a list of medical dictionaries available online.
ICD Codes can be accessed free at www.icd9data.com.
Medicare payment amounts (by location) can be checked at https://catalog.ama-assn.org/Catalog/cpt/cpt_search.jsp.
MISCELLANEOUS SITES
Directories. www.whitepages.com. In addition to the typical name search, you can do reverse searches by phone number or address.
Skip Tracing/ Contact information. Member Kris Naros reminds us about www.accurint.com, a commercial site which provides contact information, employment history, vehicles owned, etc. at a range of price points.
Legal Dictionary. www.duhaime.org/diction.htm.
Life Expectancy. The U.S. National Center for Health Statistics, www.cdc.gov/nchs/, maintains comprehensive and up-to-date life expectancy tables at http://www.cdc.gov/nchs/fastats/lifexpec.htm.
The US Postal Service provides valuable mailing information, including a Zip Code Finder: www.usps.com.
Lawyer Information
The American Association for Justice site is www.justice.org and has voluminous resources for trial lawyers.
Martindale-Hubbell www.martindale.com can help you locate lawyers, law firms and their Martindale-Hubbell ratings.
Resident Agents –nationwide resources for all states: www.residentagentinfo.com
Links Pages.
This article can't begin to scratch the surface of all the law links available. Here are a few more pages of links.
The ABA maintains a fairly large list of legal links:
www.abanet.org/tech/ltrc/lawlink/home.html
The University of Washington Law Library keeps a truly massive links list:
http://lib.law.washington.edu/research/research.html
The links at www.macattorney.com/tools.html, many with a California orientation, are still being maintained.
Minnesota attorney Matt Brenengen has long maintained his rich "LawLinks" page: www.brenengen.net/LawLinks.htm, loaded with valuable sites.
Findlaw includes a link page for state resources.www.findlaw.com/11stategov/index.html
The William Mitchell Law Library has an attractive tabbed page. At first it looks short, but it's well organized, and drilling down into the tabs and links leads to a goldmine of Minnesota and national resources: www.wmitchell.edu/resources/
The University of Minnesota site mixes open sites with subscription sites restricted to students and staff: http://local.law.umn.edu/library/ERDirectory.html. Look for the green links for public access. Hamline and St. Thomas have lists primarily linking to restricted databases.
Minnesota-Specific sites
Minnesota's Home Page called "Northstar" is at www.state.mn.us.
Minnesota State Bar Association membership includes free access to:
www.practicelaw.org, which promises practice resources, forms, and other tools from eight substantive areas of law: family, real property, probate, guardianship/conservatorship, civil litigation, appellate practice, criminal, and labor and employment.
http://www.mndocs.org, the MSBA's HotDocs automated legal forms in five practice areas, including: Probate, Real Property, Family Law, Criminal Law and Guardianship/Conservatorship.
PRIMARY LEGAL SOURCES
Some folks want to go straight to the source. Rules, statutes and appellate cases are almost all posted on websites maintained by the originating body.
Minnesota Court Information. Probably the biggest change since the last article is access to Minnesota Court Information. www.mncourts.gov/publicaccess provides access to criminal, traffic, petty misdemeanor, civil, family and probate case records, as well as a judgments search and court calendar.
This is truly a valuable resource.
Minnesota Law
Minnesota Statutes. The Revisor of Statutes website, www.leg.state.mn.us/leg/statutes.htm, is an excellent primary source and includes:
current Minnesota Statutes searchable by keywords or chapters,
· all session laws back to Territorial laws in 1849,
· all the Minnesota Administrative Rules, and
· the Minnesota Constitution.
Minnesota Appellate Cases are available at the Minnesota Court System Website, www.courts.state.mn.us.
New Supreme Court Opinions are posted every Thursday at about 10:00 am at www.mncourts.gov/?page=230. You can read the individual cases, or download the entire set of cases in a variety of compressed formats. New Court of Appeals Opinions are posted every Tuesday at www.mncourts.gov/?page=433.
The courts also maintain an archive of cases decided since 1996, www.lawlibrary.state.mn.us/archive. The cases can be listed by release date, docket number and by the name of the first party. You can read individual cases, published and unpublished.
The Courts maintain a combined search engine at search.state.mn.us/courts. All Minnesota appellate cases since 1996 can be searched. Clicking on the "Advanced" link allows searching with more advanced criteria.
Want to see how the great lawyers argue in front of the court? Video of Minnesota Supreme Court Oral Arguments is archived at www.tpt.org/courts.
Court Rules. Don't want to carry that big paperback of court rules? The Court website includes a page of current rules, forms, and court orders amending the rules at www.mncourts.gov/?page=511. The rules are in both Microsoft Word and Adobe Acrobat format, and include Civil Procedure, Criminal Procedure, Evidence, Appellate, Adoption the General Rules of Practice and others.
The Minnesota Board of Continuing Legal Education has all the CLE rules and forms at www.mbcle.state.mn.us/mbcle/pages/home.asp. CLE reporting has been made very simple at www.mbcle.state.mn.us/OASIS/aspx_login/login_attorney.aspx. Just with your license number and password, search for your seminars and click.
Ethics Board. The Minnesota Lawyers Professional Responsibility Board & Office of Lawyers Professional Responsibility maintain a website, www.courts.state.mn.us/lprb with the Rules www.mncourts.gov/lprb/index.asp?content=menurules, ethics articles, www.mncourts.gov/lprb/index.asp?content=menuarticles, the current list of disbarred and suspended lawyers, www.courts.state.mn.us/lprb/dbintro.html, and many other resources.
Bankruptcy Filings. http://dockets.justia.com/browse/state-minnesota/court-mndce/noscat-9/
Minnesota Secretary of State filings are at http://da.sos.state.mn.us/minnesota/home/dahome.asp.
http://da.sos.state.mn.us/minnesota/corp_inquiry/corp_inquiry-find.asp?:Norder_item_type_id=10 takes you right to the database search form. Remember to search all forms of the name. For example, Mr. Lutz' company is listed under 'F" for "F.M. Lutz, Inc". The site still requires a fee to access certain information.
Dram Shops/Liquor Licensing: www.dps.state.mn.us/alcgamb/alcgamb.html. The liquor license database itself is directly accessible, and provides everything you previously secured by telephone: www.dps.state.mn.us/alcgamb/New_Folder/search1.asp.
Hennepin County Property Tax Records are now at www16.co.hennepin.mn.us/pins/. You can still get the assessed property value, lot size and taxes. Clicking "View Map" lets you browse through neighbors, and the layout of the neighborhood. It is a clickable map that lets you zoom in and zoom out and view the identity and property information of the all the neighbors.
Ramsey County's version is text only: rrinfo.co.ramsey.mn.us/public/characteristic/index.aspx
Minneapolis Property owners. www.ci.minneapolis.mn.us/propertyinfo/index.asp.
Lawyer Information
www.mnaj.org provides member directories, information bank indexes, and CLE schedules. If you're not familiar with this site, you're missing out.
List Serves and Message Boards
Obviously, the most important list server to MNAJ members is our own, http://lists.mnaj.org/read/login. There are twenty lists covering every area of practice.
Interpreters. The Minnesota Court Administrator maintains a searchable statewide roster of interpreters at www.mncourts.gov/FindInterpreters
Crash Facts. Minnesota DPS crash statistics and analysis: http://www.dps.state.mn.us/OTS/crashdata/crash_facts.asp.
Driver's Manuals. Minnesota Driver's Manuals online: ww.dps.state.mn.us/dvs/DLTraining/DLManual/ManualLangChoice.htm.
Verify employers' insurance at www.inslookup.doli.state.mn.us/DLI_Search.aspx
Minnesota Links Pages.
The Minnesota Federal court has a list:
www.mnd.uscourts.gov/legalinks.shtml
MNAJ maintains a links-only page at: www.mnaj.org/index.php?option=com_weblinks&Itemid=125
Wisconsin Law
The Wisconsin Court Site has Supreme Court opinions, Court of Appeals Cases opinions, as well as the Court Rules and forms. www.wicourts.gov/opinions/index.htm.
Wisconsin Statutes, Constitution and Attorney General Opinions are all available at the Revisor of Statutes' website, www.legis.state.wi.us/rsb/.
Things change quickly on the Internet. If one of the links listed above doesn't work, or you have new suggestions, please leave a comment below, and I will incorporate additions into the article.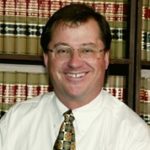 As a partner with Bradshaw & Bryant, Joe Crumley has over 20 years experience with the firm—helping injured people and their families to secure just and fair compensation. Excelling in personal injury litigation, Mr. Crumley has secured numerous record-setting verdicts and settlements and won accolades such as MTLA's "Trial Lawyer of the Year" and "Excellence" Awards.