In the closing hours of World War I, Marshall Foch, the French Commander of Allied forces, ordered troops under his command to continue their attacks despite the Armistice that had been signed earlier. 11,000 additinal casualties resulted. Despite the terrible unnecessary loss of life that resulted that day, the agreed armistice time of 11:00 AM; the eleventh hour of the eleventh day of the eleventh month, remains the moment of remembrance in many nations worldwide.
Veterans Day was originally called Armistice Day in the U.S., Britain, France and other countries. After World War II, it was renamed Veterans Day in the United States and Remembrance Day in the British Commonwealth.
This was the first global war, with truly modern weapons. There were over 40 million casualties. Major parts of Europe, especially France and Russia, were devastated. Millions of refugees were displaced, and four empires ended. In addition, historians point to the war as one of the triggers of the Russian Revolution. Heavy reparations demanded by the Allies led to German financial distress, and the rise of Adolf Hitler. Sadly, World War I is thus considered a major cause of World War II, rather than the hoped-for "war to end all wars.".
Many nations take a two-minute moment of silence at 11:00 am to honor the dead. We need to remember and respect the service of all our veterans.
We Americans were late to this war, but the worldwide catastrophe is still remembered. At the eleventh hour of the eleventh day of the eleventh month, take a moment to think about the benefits of peace.
Here is my Veteran's Day blog last year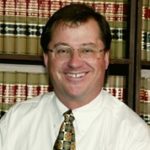 As a partner with Bradshaw & Bryant, Joe Crumley has over 30 years experience helping injured people and their families to secure just and fair compensation. Excelling in personal injury litigation, Mr. Crumley has secured numerous record-setting verdicts and settlements and won accolades such as MTLA's "Trial Lawyer of the Year" and "Excellence" Awards.