I've written about the importance of sleep to driving a number of times:
Drive Safer: Get Some Sleep!, Mike Bryant | April 02, 2012 9:38 AM
Taking A Look at Police Safety, Mike Bryant | January 12, 2012 9:50 AM
Child Safety- Later School Start Times May Cut Teen Accidents, Mike Bryant | December 29, 2008 9:01 AM
Are Lives Saved by Daylight Saving Time?, Mike Bryant | March 11, 2011 9:36 AM
A CDC study finds more than 40 million workers get fewer than six hours of sleep per night. That's about 30 percent of the country's civilian workforce. This should be of great concern in a number of areas:
– How tired these workers are while doing the job.
– How tired they are driving to and from work.
– How safe they are around dangerous equipment?
Heathpop, from CBS news looked into the study and reported that:
What should the nation's sleepy workforce do to stop the trends?

Luckhaupt told WebMD that employers should take steps to make sure their workers are getting enough sleep, such as by tweaking night shift schedules or imposing limits on consecutive shifts. Employers should also have wellness initiatives that encourage workers to go to sleep at the same time every night and create a relaxing bedroom environment. That also means avoiding reading or television in bed and turning off that smartphone.

Besides going a long way towards workplace safety, getting the right amount of sleep can boost a person's health. A study earlier this month found people who don't get sufficient sleep significantly raise their risks for diabetes and obesity.
Clearly, this is not good news for the general public. Hopefully the study and educational follow up will help get people a better night's sleep.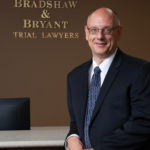 A founding partner with Bradshaw & Bryant, Mike Bryant has always fought to find justice for his clients—knowing that legal troubles, both personal injury and criminal, can be devastating for a family. Voted a Top 40 Personal Injury "Super Lawyer"  multiple years, Mr. Bryant has also been voted one of the Top 100 Minnesota  "Super Lawyers" four times.