Target stores have recalled dangerous dive toys manufactured in China, according to a Star Tribune story.
Dive sticks were sold exclusively at Target stores from April to August of this year. In all, there are about 365,000 of the toys that go by the name "Dive Toys" or "Diving Game."

While no injuries have yet to be reported, the U.S. Consumer Product Safety Commission is warning citizens to "take recalled the dive sticks from young children immediately and return them to any Target store for a full refund."
The toys are described as an impalement or stabbing hazard.
The news story links to the main Target.com page, but the product recall link is tiny and difficult to find, positioned at the bottom of a large web page devoted to selling.
This link will take you directly to the Target product recall information page, but this link takes you to the identical release on the government site, and describes the recalled product in more detail and includes more pictures:
The recalled dive sticks were sold in a bundle of three in multiple colors: light blue, aqua green, fluorescent yellow, royal blue, and red. The tag accompanying the dive sticks contains: "Dive Toys" or "Diving Game" and has a white small parts warning label in the upper right hand corner. The words "Made in China" are printed in the lower right hand corner.
Hopefully, consumers will learn about this recall and return the product before any damage is done. Obviously, anyone who is injured by any defective product should contact an attorney immediately. Good lawyers will talk to you about your legal rights without any up front charges.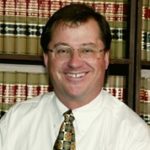 As a partner with Bradshaw & Bryant, Joe Crumley has over 20 years experience with the firm—helping injured people and their families to secure just and fair compensation. Excelling in personal injury litigation, Mr. Crumley has secured numerous record-setting verdicts and settlements and won accolades such as MTLA's "Trial Lawyer of the Year" and "Excellence" Awards.