Diocese of Fargo and Society of Our Lady of the Most Holy Trinity (SOLT) failed to remove Fr. Michael Wright after Survivor came forward regarding sexual assault. (Fargo, North Dakota) –
On Thursday in Fargo, the law firms of Bradshaw & Bryant, PLLC and O'Keeffe O'Brien Lyson Foss will:
• Speak publicly for the first time about the sexual abuse by Fr. Michael Wright at St. Ann's Catholic Church in Belcourt, ND
• Discuss how the Diocese responded by blaming the Survivor and shipping Fr. Michael Wright back to Texas to the SOLT community without an investigation
• Argue that the response of SOLT to send Fr. Michael Wright to counseling as a resolution following the sexual assault was inadequate and reprehensible
• Address troubling public safety danger and lack of information regarding the whereabouts and status of Fr. Michael Wright
• Demand the Diocese of Fargo to disclose their list of known offending priests • Call to North Dakota legislators to open up the statute of limitations so that offenders can no longer be shielded from civil remedies
WHEN: Thursday, July 11, 2019 at 2:00 PM CST
WHERE: Law offices of O'Keeffe O'Brien Lyson Foss 720 Main Ave Fargo, ND 58103
CONTACT: Michael Bryant: Office (320) 259-5414; Cell: (320) 250-5585
Tim O'Keeffe or Tatum O'Brien: Office (701) 235-8000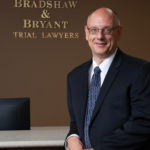 A founding partner with Bradshaw & Bryant, Mike Bryant has always fought to find justice for his clients—knowing that legal troubles, both personal injury and criminal, can be devastating for a family. Voted a Top 40 Personal Injury "Super Lawyer"  multiple years, Mr. Bryant has also been voted one of the Top 100 Minnesota  "Super Lawyers" four times.