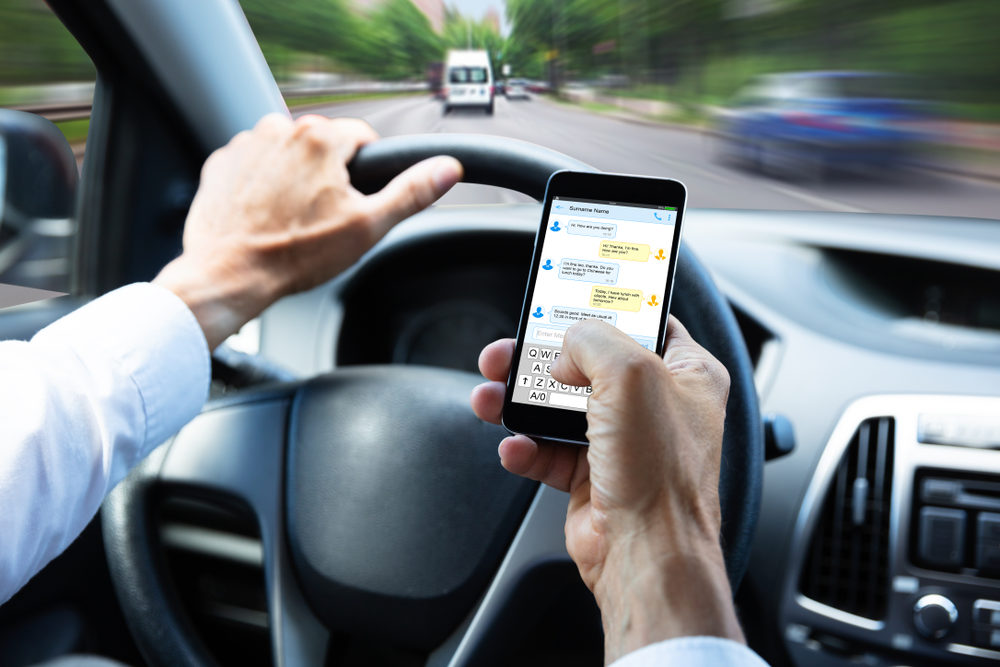 Minnesota's hands-free cellphone law went into effect on August 1, 2019. Between then and December 31, 2019, police cited more than 9,700 motorists for violating the new law.
To date, 75 percent of these tickets—and their associated fines—have been upheld, while fewer than 2 percent have been dismissed. The rest are still navigating the system.
Traffic ticket attorneys are not surprised by this conviction rate because the statute's verbiage makes it hard for drivers to challenge citations. As long as law enforcement personnel see a motorist holding a cellphone while behind the wheel, they can ticket him or her.
Should the driver challenge the citation, the prosecutor merely has to prove that the defendant violated the hands-free statute beyond a reasonable doubt. Unlike in other states, the court does not have to prove that the defendant was texting or emailing. Aside from touching their phone once—to answer a call, for example, or to adjust the navigation system—motorists are prohibited from using their mobile devices at all.
To ensure the citations stick, officers receive special training on documenting the violations. For example, they are encouraged to use their dash cams and microphones when interacting with drivers suspected of violating the hands-free law.
Unfortunately, despite the stance that Minnesota has taken against distracted driving, motorists all over the state continue using their mobile devices while behind the wheel. And when one of them causes an accident, the victim will have to prove negligence in order to bring a successful claim against the liable party's insurance company.
If you were struck by a distracted driver, it's natural to feel overwhelmed by the thought of navigating the legal system. An attorney can help you collect valuable evidence such as:
Cell phone records;
Dash cam footage or surveillance recordings of the scene;
Eyewitness deposition;
The official police report; and
Photographs of the wreckage.
What Kinds of Damages Can I Seek by Filing a Car Accident Claim Against a Distracted Driver?
If your case meets the serious injury threshold, you may be able to obtain compensation for:
Property damage;
Alternative transportation;
Past medical bills;
Anticipated healthcare expenses;
Home care;
Lost wages;
Loss of future earnings;
Child care;
Domestic help;
Reasonably necessary home and vehicle modifications;
Pain and suffering;
Loss of enjoyment in life; and
Mental anguish.
If the at-fault motorist had a habit of texting and driving—if he or she was previously cited for violating the hands-free law, for example—you may also be able to seek a punitive award. In Minnesota, punitive damages may be warranted when the defendant acted with deliberate disregard for the rights of others.
Call 800-770-7008 for a Free Consultation with a Minneapolis Car Accident Attorney
If you were struck by a distracted driver, contact Bradshaw & Bryant to determine the most strategic way to proceed. We understand that our clients' lives are often turned upside down by the injuries and life disruptions caused by the negligence of others. Call 800-770-7008 or fill out our Contact Form to schedule a free consultation with a car accident lawyer in Minneapolis.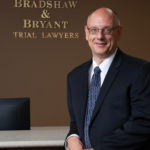 A founding partner with Bradshaw & Bryant, Mike Bryant has always fought to find justice for his clients—knowing that legal troubles, both personal injury and criminal, can be devastating for a family. Voted a Top 40 Personal Injury "Super Lawyer"  multiple years, Mr. Bryant has also been voted one of the Top 100 Minnesota  "Super Lawyers" four times.