The past couple of weeks have been interesting as more information keeps coming out about the decades of hidden information by the Catholic Church in Los Angles. The New York Times reported that:
Over four decades, particularly under Cardinal Roger M. Mahony, parishioners in the nation's largest Roman Catholic archdiocese repeatedly tried to alert church authorities about abusive priests in their midst, trusting that the church would respond appropriately.

However, the internal personnel files on 124 priests released by the archdiocese under court order on Thursday reveal a very different response: how church officials initially disbelieved them and grew increasingly alarmed over the years, only as multiple victims of the same priest came forward and reported similar experiences.
The starting point should be that there is no doubt that the Church has been fighting the disclosure of this information for years. So I don't see how they could ever argue that they have been doing their best to deal with the tragedy that is the abuse of these child survivors.
Now Cardinal Mahoney did release a letter through his blog that concluded:
Unfortunately, I cannot return now to the 1980s and reverse actions and decisions made then. But when I retired as the active Archbishop, I handed over to you an Archdiocese that was second to none in protecting children and youth.
He indicated that he was sorry and that he dealt with things as best he could. The records and the actions seem to speak differently. Although, he may be able to defend that they were second to none only because others did even less or nothing.
A counter point to Mahoney's blog was an opinion piece that ran in the New York Times that was clear in stating:
No member of the Roman Catholic hierarchy fought longer and more energetically than Cardinal Roger Mahony of Los Angeles to conceal the decades-long scandal involving the rape and intimidation of children by rogue priests. For years, the cardinal withheld seamy church records from parents, victims and the public, brandishing endless litigation and fatuous claims of confidentiality.
Many criminal time limits have run, but civil claims are still being made. Each fraud finding helps in extending the time that survivors should have to find justice.
You read these stories and the continuing talk of the past as if this is a problem from long ago. But just last month. Germany's Roman Catholic bishops cancelled a study into the sexual abuse of minors by priests. According to the investigator, the Church was looking for an ability to censor major parts of any reports.
For more on the topic also check out:
Cardinal Mahoney Censured For Child Abuse Cover Up, Joe Saunders | February 02, 2013 10:39 AM
They needed to use the zero tolerance doctrine to shine light on what happened and to ensure that it would never happen again. They need to not move priests around and to quit putting them in situations that allow great access to kids. They needed to stop hiding.
Abuse of children and the continued silence by the offenders needs to be prevented. If you suffered, saw, or suspected such events, it is important to know that there is help out there.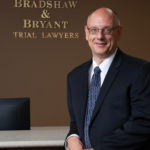 A founding partner with Bradshaw & Bryant, Mike Bryant has always fought to find justice for his clients—knowing that legal troubles, both personal injury and criminal, can be devastating for a family. Voted a Top 40 Personal Injury "Super Lawyer"  multiple years, Mr. Bryant has also been voted one of the Top 100 Minnesota  "Super Lawyers" four times.