Before 2013 there was a statute of limitations in Minnesota for survivors of child sexual abuse.  For many  years, the offenders and the church were able to hide behind this protection. They could fight using the statute of limitations and knew that unless fraud was proven, they probably could get cases dismissed.  It  was  a time period when they didn't have to worry about being supervised, when they didn't have to worry about liability, and when they were able to bury old secrets. They must be penalized for this time period where they were allowed to be free of responsibility.
The Child Victims Act has changed things.  By extending the statute of limitations on the civil side, we are fixing problems that cannot be fixed criminally. Everybody has to agree that these individuals belong in prison, however timelines do not allow for them to now face those charges.  So the civil system  must be used to get the community the most protection.  The files must be turned over and all abuser names need to be disclosed.
Consequently, the civil lawsuit is the only remedy the client and society has to make sure that they are held responsible for the abhorrent things they did  and continue to do.
The names are now disclosed,  there are more lists that exist in Minnesota,  and there are many more names to find.
Abuse of children and the continued silence by the offenders needs to be prevented. If you suffered, saw, or suspected such events, it is important to know that there is help out there.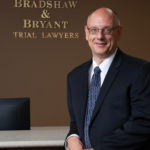 A founding partner with Bradshaw & Bryant, Mike Bryant has always fought to find justice for his clients—knowing that legal troubles, both personal injury and criminal, can be devastating for a family. Voted a Top 40 Personal Injury "Super Lawyer"  multiple years, Mr. Bryant has also been voted one of the Top 100 Minnesota  "Super Lawyers" four times.