When it comes to personal injury lawsuits, Minnesota has strict filing deadlines. If you have grounds for a claim but you attempt to go to trial after the applicable deadline has passed, you can expect the judge to dismiss your case.
The precise deadline that applies to your situation will depend on a number of factors. Let's take a look at the various statutes that determine how much time plaintiffs have to file formal lawsuits in different scenarios:
If You're Filing on the Grounds of Negligence
If someone breached the duty of care owed to you, you may have up to six years from the date on which you were hurt to file suit. Because most personal injury claims are founded on negligence, this deadline applies to a significant number of plaintiffs. There are, however, a few major exceptions, some of which allow for a mere fraction of this time.
If the Defendant Intentionally Harmed You
If you're filing on the grounds of intentional misconduct, you may have just two years to file suit. Domestic violence, battery, and road rage are a few examples of intentional misconduct, which is characterized by the conscious or willful disregard of the rights and safety of others.
If You're Filing a Wrongful Death Lawsuit
If your loved one died at the hands of someone else, your family may have three years from the date of death to take legal action. An exception applies to wrongful death suits that arise from murder, though; in these scenarios, there is no filing deadline.
If You Were the Victim of Medical Malpractice
If you received substandard care in a clinical setting and suffered complications as a result, you may have four years from the date on which the cause of action occurred to sue the negligent provider or facility. If your deceased loved one was the victim of medical malpractice, though, this deadline is shortened to three years.
If You Were Hurt by a Defective or Malfunctioning Product
If you intend to sue a manufacturer or retailer on the grounds of strict liability, you will likely have four years from the date of injury to file. Otherwise, you must notify all responsible parties of your claim within six months of establishing the attorney-client relationship.
If the Defendant Is a Government Entity
Taking action against a government entity poses a few hurdles, including a much shorter filing deadline. If a government agency or employee is to blame for your injuries, you must submit notice of your claim within just 180 days. If your request for compensation is denied, the standard statute of limitations for the given tort will apply.
Call 320-259-5414 to Discuss Your Case with a St. Cloud Personal Injury Attorney
If you were seriously hurt through no fault of your own, turn to the compassionate team at Bradshaw & Bryant to determine the most strategic way to proceed. Call 320-259-5414 or fill out our Contact Form to schedule a free consultation with a personal injury lawyer in St. Cloud.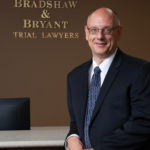 A founding partner with Bradshaw & Bryant, Mike Bryant has always fought to find justice for his clients—knowing that legal troubles, both personal injury and criminal, can be devastating for a family. Voted a Top 40 Personal Injury "Super Lawyer"  multiple years, Mr. Bryant has also been voted one of the Top 100 Minnesota  "Super Lawyers" four times.