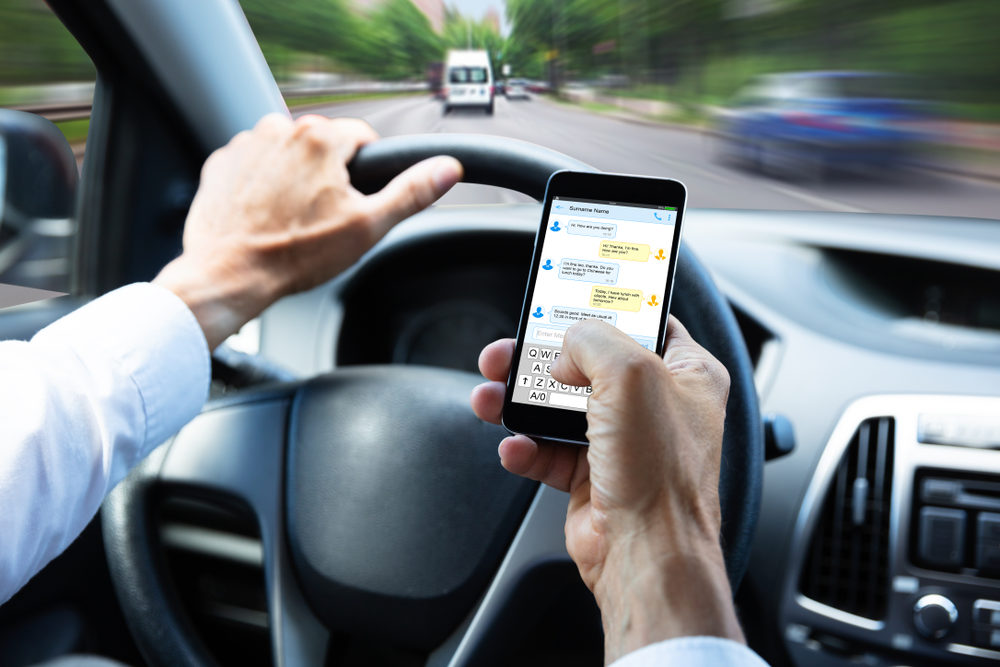 Across the country, distracted drivers are responsible for roughly nine traffic fatalities—and more than 1,000 injuries—every single day. If you're among those who were seriously hurt by a distracted driver, you may have grounds for a personal injury claim.
Taking action against the negligent motorist could yield the funds needed to make your life whole again. In order to recover a payout, however, you'll have to put together a strong case.
While there's no foolproof strategy for building a winning claim, there are steps you can take to give your case the best chance of success. Let's take a look at such steps below:
1. Preserve Evidence of Liability
If you photographed the scene before leaving the area, copy the images onto a reliable hard drive in addition to storing them on your phone. Likewise, preserve any statements you obtained from eyewitnesses in a safe place.
Other evidence of liability—which your legal team can help you gather—may include:
• Dash cam footage;
• Cell phone records;
• Social media posts;
• The official police report;
• Statements from accident reconstruction experts;
• Surveillance recordings from security cameras overlooking the scene; and
• Testimony from the other motorist.
2. Preserve Evidence of Damages
Before you can commence negotiations, you must prove that you incurred actual damages as a result of the other motorist's negligence. You can demonstrate economic damages like medical expenses and lost wages using bills, invoices, and paystubs. As for proving non-economic damages like mental anguish and pain and suffering, you can use detailed journal entries and statements from mental health professionals who have evaluated you.
3. Stay off Social Media
It's reasonable to assume the claims adjuster will monitor your online presence in order to find cause to challenge your credibility. As such, it's wise to disable your accounts temporarily until your case has been resolved.
If doing so is not an option, you can reduce the risk of hurting your claim inadvertently by:
• Adjusting your privacy settings so only approved friends and followers can see what you post;
• Filtering all new requests and denying those from people whom you don't recognize;
• Not posting about the accident, your injuries, your social life, or your expenditures;
• Not "checking in" to public places; and
• Asking friends and loved ones to avoid tagging you in their posts.
4. Seek Legal Counsel
While you're certainly entitled to go up against the distracted driver alone, it's wise to hire an attorney if your financial security is at stake. A reputable personal injury lawyer will:
• Handle all correspondence with the opposing party;
• Gather the evidence needed to prove liability;
• Track all recoverable damages and prove that you meet the state's serious injury threshold;
• Protect your interests at every stage of the proceedings;
• Prevent you from making critical mistakes along the way; and
• Prepare your case for court should the opposing party refuse to settle.
Discuss Your Claim with a Car Accident Lawyer in St. Cloud
If you want to sue a distracted driver for damages, contact Bradshaw & Bryant to determine the most strategic way to proceed. We'll use all the resources at our disposal to help you put together the strongest claim possible so as to maximize your potential payout. Call 320-259-5414 or fill out our Contact Form to schedule a free consultation with a car accident attorney in St. Cloud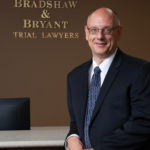 A founding partner with Bradshaw & Bryant, Mike Bryant has always fought to find justice for his clients—knowing that legal troubles, both personal injury and criminal, can be devastating for a family. Voted a Top 40 Personal Injury "Super Lawyer"  multiple years, Mr. Bryant has also been voted one of the Top 100 Minnesota  "Super Lawyers" four times.