Authorities have released the identities of the two Minnesota crash victims reported by my partner Mike Bryant yesterday.
The St. Cloud Times, the Star Tribune and other news outlets stated that both drivers were killed when 16-year-old Jacob Hughes of Litchfield crossed the centerline and struck 46-year-old Tod Walther of Long Prairie . The crash occurred in the southbound lane of U.S. Route 71 at 202nd Street in Long Prairie just before 7 a.m. Sunday.
Funeral arrangements are pending.
Help with Grief, Help with Legal Questions
Families of wrongful death and personal injury victims should seek immediate help and counseling to deal with the shock of loss.
While I've been criticized for saying it, it's also wise to promptly seek advice from an attorney, however difficult that is at such an emotional time. A lawyer can take some of the burden off the family by helping assure all avenues are addressed. My previous article, Legal Advice after a Wrongful Death, has valuable advice to address both the legal and emotional aspects following such a tragedy.
Our thoughts go out to the families and friends of these folks, and the entire community.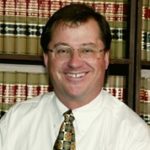 As a partner with Bradshaw & Bryant, Joe Crumley has over 20 years experience with the firm—helping injured people and their families to secure just and fair compensation. Excelling in personal injury litigation, Mr. Crumley has secured numerous record-setting verdicts and settlements and won accolades such as MTLA's "Trial Lawyer of the Year" and "Excellence" Awards.