Generic drugs are cheaper, so many people get them over brand names. Now due to a decision from the United States Supreme Court, in Pliva v. Mensing, they are probably more dangerous. The court ruled in a 5-4 decision that that genetic drugs have to only comply with federal laws and that state laws were preempted. In this case, it meant that the generic didn't have to follow Minnesota law, which required a stronger label warning.
As Medical News Today reportedin their Washington Watch:
Louis Bograd, senior litigation counsel at the Center for Constitutional Litigation, who argued this case on behalf of Mensing, said he was somewhat surprised by the ruling, and called it "disastrous to patient safety."

"Those who take brand-name [drugs] can sue, but those who take generics appear to be left without any legal remedy," he said in a Thursday afternoon call with reporters.
The Court did "acknowledge[d] the unfortunate hand that federal drug regulation has dealt" plaintiffs victimized by taking generic drugs because they are unaware of hazards due to concededly inadequate warnings under state law. But, they accepted the absurdity by writing "it is not the Court's task to decide whether the statutory scheme established by Congress is unusual or even bizarre," slip op. at 19, or achieves "many absurd consequences." Id., n. 9.
I can't tell you how many times previous courts have cited Minn. Stat. § 645.17(1) the"legislature does not intend a result that is absurd, impossible of execution, or unreasonable." But, that is inconstant with the majority's goal.
In a scathing dissent, Justice Sotomayor wrote that the majority stripped consumers of generic drugs from compensation when they are injured due to inadequate warnings, especially since brand manufacturers often leave the market when generic versions are available.
It is now more important then ever that you be careful what medications you and your family take (as always), and if you can, always insist on the brand name version rather than the generic. Because, they no longer have to worry about known problems.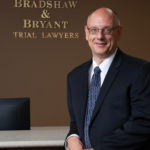 A founding partner with Bradshaw & Bryant, Mike Bryant has always fought to find justice for his clients—knowing that legal troubles, both personal injury and criminal, can be devastating for a family. Voted a Top 40 Personal Injury "Super Lawyer"  multiple years, Mr. Bryant has also been voted one of the Top 100 Minnesota  "Super Lawyers" four times.