In a plan to create better care by doctors and safer stays in hospitals, Medicare is not going to pay the bills for problems created by medical errors. The hope is to improve the quality of overall care.
One of the areas that Medicare will be looking at specifically is infections that arise from hospital visits. The Centers for Disease Control and Prevention has found that each year 2 million patients incur health care-associated infections in U.S. hospitals. Those infections contribute annually to more than 90,000 deaths. It is estimated that those same infections have added 30 million dollars to health care costs each year. A survey of 1,256 hospitals last year found that 87% did not have all of the recommended policies in place to prevent many of the most common infections, according to the Leapfrog Group, an organization that includes large corporations and public agencies.
There is also a "never events" category, where Medicare will never pay for the procedure. These are cases where procedures leave items in individuals or do the procedure on the wrong body part. It is estimated that these changes will save 21 million dollars each year.
Many state run programs are looking at following suit and putting limits on what they each will pay for. Wisconsin with BadgerCare Plus, passed their own identical program right after Medicare did. It will be interesting to see if other Health Insurance or ERISA policies do anything to follow suit. Also, if any of the unpaid bills will end up at the doors of the patents. Some doctors and and hospitals are fighting the changes. Hopefully, these changes won't lead to the hiding of medical results in order to ensure payments.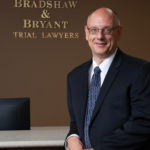 A founding partner with Bradshaw & Bryant, Mike Bryant has always fought to find justice for his clients—knowing that legal troubles, both personal injury and criminal, can be devastating for a family. Voted a Top 40 Personal Injury "Super Lawyer"  multiple years, Mr. Bryant has also been voted one of the Top 100 Minnesota  "Super Lawyers" four times.