Okay, you're finally 18, and you're going on spring break, right? Finally get to do what you want without mom and dad telling you what to do. Gonna get some of that beach party action you've heard so much about.
Okay, but take just one minute to think. You can a have more fun if you take just a little time and act a little like an adult rather than an impulsive kid. And no one is going to think you're a drag on the group if you use your head, whether you're planning a road trip, or flying to an exotic resort with a sandy beach.
Road Trip! The AMA has highlighted some important driving tips. Here are those tips, with links to some detailed articles:
Plan your trip ahead of time. A little planning can go a long way.
Don't force an extended drive. We've all heard people bragging about "driving straight through" for 25 hours from Minnesota to Daytona Beach. Even sharing driving with one or two friends, this is unsafe. Catnapping in the car isn't restful, and you can be sure that the person who pulls the shift driving from Atlanta to Jacksonville at 4 AM is going to be pretty drowsy, no matter how much caffeine they've consumed. If you survive the drive straight through, everybody's going to crash in the hotel the first day any way. Wouldn't a quick stop at a motel make your first day on the beach more fun?
Wear your safety belt. You'd be surprised how many people take off their belt to try to take a nap. Bad idea when sleepyhead rolls the car.
Drive the speed limit – speed kills!
Keep a safe distance from the car ahead.
Night driving and bad weather requires extra care
Of course, never drive after drinking.
A couple years ago, MSNBC and the Today show publicized five more important safety tips before starting a road trip:
1) Preventive Maintenance- An important safety concern is car care. Mechanical problems such as overheating, transmission failure, and tire problems can not only halt your vacation, but possibly endanger yourself and others on the road. Check your oil and tire pressure to catch problems early. Also, make sure your car has had its routine checkups at a certified mechanic before extended driving
2) Emergency Roadside Essentials- If your car does break down, make sure your car has a spare tire and a jack. This will allow you to get back on the road sooner.
3) Pulling Over– if you have to pull your car over to the side of the road, be sure to pull well off the highway or street, onto the shoulder. Turning on your emergency flashers, and popping your hood will also give motorists more notice of your condition. Setting flares can also save lives, especially at night.
4) Packing the Car- even if all of your bags fit, they may exceed your car's weight limit. This can cause tire and suspension problems. These problems could lead to serious injuries while on the road.
5) Awareness of Surroundings- at rest stops, hotels, and restaurants, be aware of your surroundings. Be sure that your family and your belongings are all safe.
Beach Safety
Once you get to your sunny destination, following a few safety tips can make your trip fun and prevent vacation disaster… Or worse.
Dawn Henthorn has written an excellent safety guide at About.com. Here are the most important tips:
Be aware of alcohol poisoning. Drinking to the point of vomiting or passing out is not funny. Your body is telling you "I'm being poisoned, stop drinking!
Never leave a drunk friend alone. (In fact, use the buddy system all the time.) If they pass out, make sure they respond to you, and make sure they sleep on their side to prevent choking. If you can't rouse your friend, call 911.
If you're drunk, you are a rape target, ,pure and simple. And rapists seldom wear condoms. Think about it.
Hotel Safety – Lock your door, use the peephole to identify visitors, and DO NOT CLIMB on balconies or sit on balcony rails.
Sunscreen saves vacations. Pushing for a tan in one week is foolish. A bad sunburn will put you in your hotel room and lead to skin cancer. Get a safe spray tan before you leave, and use sunscreen.
Just a little common sense can save your vacation… and your life.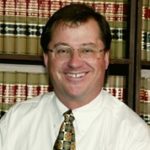 As a partner with Bradshaw & Bryant, Joe Crumley has over 20 years experience with the firm—helping injured people and their families to secure just and fair compensation. Excelling in personal injury litigation, Mr. Crumley has secured numerous record-setting verdicts and settlements and won accolades such as MTLA's "Trial Lawyer of the Year" and "Excellence" Awards.