(New Update: Browsing or Drowsing – Pilots Plead Laptop Distraction)
A Northwest Airlines flight from San Diego flew at least 150 miles past Minneapolis St. Paul Airport (MSP) Wednesday night, out of radio contact and apparently on autopilot. Military fighter jets were about to scramble and intercept the Airbus A320 when radio contact was finally made after 75 minutes. The National Transportation Safety Board (NTSB) is investigating the incident.
Concerns for possible hijacking, terrorism or technical problems had the FBI and security personnel on the alert and investigating. The Star Tribune reported that Delta Air Lines, which operates Northwest, has suspended the pilot and co-pilot. Delta said Flight 188 had 144 passengers and five crew members. Pilots initially told FBI agents that they had been distracted by a heated argument in the cockpit.
Passenger's responses ranged from anger to whimsy, with at least one passenger asking whether the extra miles would be added to their Frequent Flyer totals.
http://www.youtube.com/watch?v=fQUf6xGl-mw&feature=player_embedded
What were they Doing Up There? While no credible sources have entertained the whimsical orgy referenced in the headline, many have questioned how an argument could distract the pilots for over an hour. The New York times reported:
"It just doesn't make any sense," Bill Voss, president of the Flight Safety Foundation in Alexandria, Va., told The A.P. "The pilots are saying they were involved in a heated conversation. Well, that was a very long conversation."
Sources have speculated that the pilots may have fallen asleep. The pilots apparently were unaware of their overshoot until a flight attendant in the cabin contacted them by intercom. The plane was over Eau Claire, Wisconsin and had been out of communication for over an hour.
Black Box Should Reveal Much. The A320 has a cockpit voice recorder that should answer many questions. It is unknown how long it will be before the NTSB reveals their findings. Regardless of whether the recordings reveal snoring, bickering, or even squeals of passion, airline customers should be concerned. 37,000 feet at several hundred miles an hour is no place to get distracted, even with modern autopilot computers.
Overshoot Much Farther than Reported. Although it has been widely reported that the aircraft overshot the Twin Cities by 150 miles, the overshoot was actually closer to 400 or 500 miles. The plane was out of contact for more than an hour, and should have begun its descent several hundred miles west of the Twin Cities. The plane flew over Minneapolis at 37,000 feet at cruising speed, apparently on autopilot, and was still cruising 150miles past the Twin Cities.

The photo shows the plane's flight path as captured on flightaware.com, a website which tracks air traffic. Because of security concerns, once communications was reestablished, the plane was apparently put through a series of various turns, in part to assure flight controllers that the plane was still in control of the pilots.
Past Incidents. The flight brought forth memories of the 1999 death of golfer Payne Stewart. Jets that scrambled then discovered that Stewart's plane had lost cabin pressure and showed no signs of life. The military jets watched helplessly for thousands of miles until the Stewart's jet eventually exhausted fuel and crashed in South Dakota.
In January 2008, two airline pilots fell asleep for at least 18 minutes during a flight from one side of Hawaii to the other. The plane passed its destination and headed out to open sea before air traffic controllers raised the pilots, one of whom was later diagnosed with sleep apnea.
Aviation Safety. Pilot fatigue has been an issue in the news recently, with arguments regarding whether pilots should be allowed to take naps, as they are in some other countries.
We'll certainly be watching closely to see what the investigation reveals.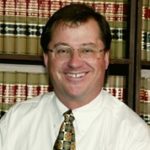 As a partner with Bradshaw & Bryant, Joe Crumley has over 20 years experience with the firm—helping injured people and their families to secure just and fair compensation. Excelling in personal injury litigation, Mr. Crumley has secured numerous record-setting verdicts and settlements and won accolades such as MTLA's "Trial Lawyer of the Year" and "Excellence" Awards.