In an interesting twist, two Northwest pilots have now told investigators they were working on laptop computers when they badly overshot the Twin Cities.
The National Transportation Safety Board (NTSB) investigators released a report regarding the five hour pilot interviews, which took place in the Twin Cities on Sunday. The investigation is ongoing, and the flight attendants are being interviewed today.
It is a violation of Delta/Northwest company policy to use personal computers in the cockpit. No word yet on whether laptop use violates any Federal Aviation Administration (FAA) rules.
Both pilots continue to claim that they were not sleeping, and that they were not even fatigued. The pilots stated that they were discussing a new monthly crew scheduling system put in place since the recent merger between Delta and Northwest.
According to the NTSB report, Captain Timothy B. Cheney (Gig, Harbor, Washington) and First Officer Richard I. Cole of Salem, Oregon state that there was a "concentrated period of discussion where they did not monitor the airplane or calls from [the air traffic controllers] even though they both stated they heard conversation on their radio."
The Star Tribune story quotes the NTSB preliminary report:
"Both pilots said they had never had an accident, incident or violation.

"Neither pilot reported any ongoing medical conditions.

…

"Neither pilot was aware of the airplane's position until a flight attendant called about 5 minutes before they were scheduled to land and asked what was their estimated time of arrival (ETA). The captain said, at that point, he looked at his primary flight display for an ETA and realized that they had passed MSP. They made contact with ATC and were given vectors back to MSP.

"At cruise altitude – the pilots stated they were using cockpit speakers to listen to radio communications, not their headsets.

"When asked by ATC what the problem was, they replied 'just cockpit distraction' and 'dealing with company issues.'

"Both pilots said there are no procedures for the flight attendants to check on the pilots during flight."
What were they Doing? This new information may open a new can of worms for the pilots. Naturally, any inspector would now want to review the laptop computers involved to try to determine whether the story could be corroborated or not. Then the question arises of just how deeply into these personal laptops the pilots will allow the NTSB to dig. Computers and most web browsing software maintain logs of all sites visits, as well as caches of text and multimedia files downloaded.
My original article, with some photos and can be found here: Airliner Misses Minneapolis – Sleeping, Arguing, Cockpit Sex Orgy?.
What will the NTSB find if and when they get into those hard drives? Stayed tuned!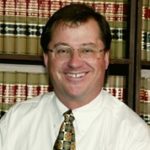 As a partner with Bradshaw & Bryant, Joe Crumley has over 20 years experience with the firm—helping injured people and their families to secure just and fair compensation. Excelling in personal injury litigation, Mr. Crumley has secured numerous record-setting verdicts and settlements and won accolades such as MTLA's "Trial Lawyer of the Year" and "Excellence" Awards.