Representative Michele Bachmann (R-Minn.) has gotten criticism from every corner, but usually it's her political opponents leading the attack. Now her own party is taking her to task.
Last month, Bachmann said she'd refuse to complete her Census questionnaire, as discussed in my partner's blog.
Now even her fellow Republican housemembers are calling her boycott illogical and illegal. "Every elected representative in this country should feel a responsibility to encourage full participation in the census. To do otherwise is to advocate for a smaller share of federal funding for our constituents," Reps. Patrick McHenry (R-N.C.), Lynn Westmoreland (R-Ga.) and John Mica (R-Fla.) stated. They are all members of the House Census Oversight Subcommittee.
The Census is mandated by the U.S. Constitution, our most basic of laws. Never mind that it's illegal to boycott the census. Never mind that encouraging others to boycott the census is probably conspiracy to commit that crime. How about the simple fact that by encouraging her constituents to boycott, she's shooting herself and others in her state in the foot?
The whole reason for the census is proper allocation of seats in Congress. If her actions result in an undercount in her district, isn't she the most likely Representative to lose her seat??? Holy backfire, Batman!
Many think Bachmann says these things just to get publicity…. the Krazier the better! For more about our favorite Minnesota 6th District Congresswoman, visit this anti-Bachmann blog. Ed O'Keefe of the Washington Post as well as other bloggers have also weighed in on this latest stunt.
Has our Krazy Kongresswoman gone too far this time? Tune in next week, same Bat Time, same Bat-channel!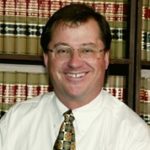 As a partner with Bradshaw & Bryant, Joe Crumley has over 20 years experience with the firm—helping injured people and their families to secure just and fair compensation. Excelling in personal injury litigation, Mr. Crumley has secured numerous record-setting verdicts and settlements and won accolades such as MTLA's "Trial Lawyer of the Year" and "Excellence" Awards.