Tomorrow is Martin Luther King Day, so many will have the day off or at least not have the mail to deal with. It is also the Inauguration, which is going to be the President's second speech to start a term. The first one was unbelievable because it was a sight that many thought they would never see. An African American elected to lead the country.
The President has had many speeches since the first inauguration. I would submit that he has had more important speeches than any other President , because he has dealt with so many important issues and his best skill is to communicate.
But, even through he has no more personal elections, I have no doubt that, much like Clinton, in 2012 he will be back fighting to elect Democrats in the future. But, personally this is the end.
So I would like to see him be less political or "campaign rally" with this speech. I would like this to be a true diplomatic message.
– Let's spend some time talking about what it will take to get Washington to work together.
– A little time on what mistakes have been made in the first four years.
– A vision for what the next four years should be.
The economic message should be that these last minute deals and political posturing should be eliminated. We need to come together and set up a plan that works into the future that isn't done at midnight. This speech is a great opportunity to address the issues of today without worrying about poll numbers.
Those who make high incomes, dodge responsibility, and maybe the NRA aren't going to like the speech I am thinking about. However, someone has to do this and what a wonderful way to make this an even more unbelievable speech than the first one.
If not now, when?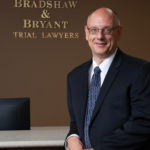 A founding partner with Bradshaw & Bryant, Mike Bryant has always fought to find justice for his clients—knowing that legal troubles, both personal injury and criminal, can be devastating for a family. Voted a Top 40 Personal Injury "Super Lawyer"  multiple years, Mr. Bryant has also been voted one of the Top 100 Minnesota  "Super Lawyers" four times.