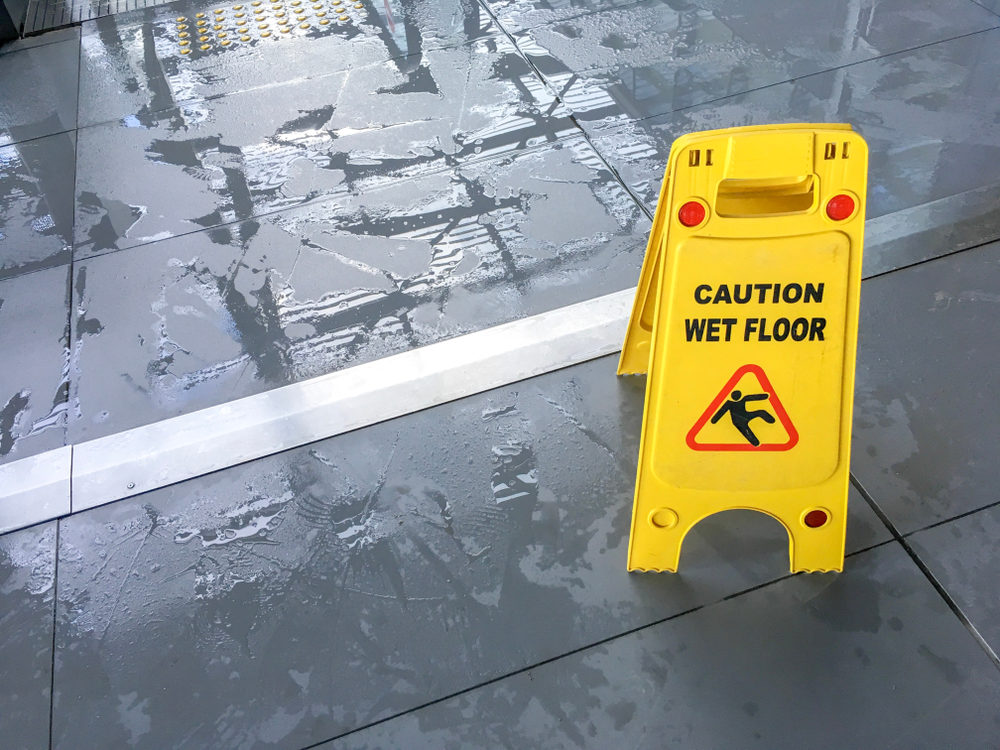 Everyone slips and trips on occasion. While most people walk away with nothing more than a bruised ego, there are scenarios in which devastating injuries result.
If you were seriously hurt in a slip and fall accident, you're probably wondering who's to blame. Identifying the liable party, after all, is the first step in the claims process.
Since every slip and fall accident is unique, there's no universal rule for assigning fault. There are a number of parties, though, that are most often to blame. They include:
1. The Property Owner
Property owners must maintain their premises to a reasonably safe standard for both invitees and licensees. These groups of visitors encompass all those who enter the premises lawfully. If the owner failed to address a hazard they knew about—or should have known about—promptly, they can be held responsible for any injuries that result to those who weren't trespassing at the time.
2. The Occupier or Establishment
When a party enters into a lease, they assume a portion of the owner's duty of care. Their specific obligations are determined by both the terms of the agreement and applicable state and federal statutes.
If you slipped and fell while dining at a restaurant, for example, you might have grounds for a claim against the entity that operates the establishment, rather than the party that owns the actual building. At the end of the day, the circumstances surrounding the accident will determine whom you take action against in pursuit of damages.
3. The Maintenance Contractor
It's not uncommon for property owners and business establishments to delegate essential maintenance tasks to third parties. They often call out professionals for both one-off jobs, like repairing railings, and ongoing duties, like cleaning.
Naturally, these contractors have an obligation to keep the premises safe. If they're negligent in performing their duties, they can be sued for damages stemming from any associated accidents.
4. The Security Contractor
Some establishments turn to third parties for their security needs. This is especially true of larger venues, like hotels, nightclubs, and concert halls.
Like maintenance contractors, companies that provide security assume a certain amount of responsibility on behalf of their clients. Should they breach this duty, they can be held liable for any accidents that occur as a result. For example, if you slipped and fell in a parking garage because the stairwell was not illuminated adequately, you may have grounds for a claim against the contractor that was hired to identify and address such security issues.
Speak with a St. Cloud Premises Liability Lawyer
If you want to take action against a negligent owner, occupier, or contractor, turn to Bradshaw & Bryant for strategic counsel at every stage of the proceedings. Our award-winning team has secured six- and even seven-figure payouts on behalf of our valued clients.
By letting us handle every aspect of your claim, you can focus on what really matters, like your health and your family. Call 320-259-5414 or fill out our Contact Form to set up a free case review with a premises liability attorney in St. Cloud.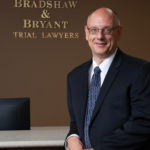 A founding partner with Bradshaw & Bryant, Mike Bryant has always fought to find justice for his clients—knowing that legal troubles, both personal injury and criminal, can be devastating for a family. Voted a Top 40 Personal Injury "Super Lawyer"  multiple years, Mr. Bryant has also been voted one of the Top 100 Minnesota  "Super Lawyers" four times.